Nine financial institutions in 11 different categories recently were recognized for working with Indiana small businesses to get them the funds they needed to help their companies grow.
The awards were presented at the annual SBA Indiana Lenders Forum & Awards Luncheon Dec. 18, which was hosted by the Central Indiana Small Business Development Center, at its new location at Butler University Lacy School of Business.
"Our lending partners play a critical role in helping Indiana companies find the funds they need to start, grow, and expand their small businesses," said SBA Indiana District Director Stacey Poynter. "SBA loan guaranty programs provide federal support for loans, which encourages financial institutions to lend money to companies with challenges obtaining credit in the conventional market."
Poynter said during the SBA's 2019 fiscal year, the agency helped Indiana entrepreneurs access 1,163 SBA-guaranteed loans for almost $485 million to start, grow, and expand their small businesses. The dollars supported more than $627 million in projects to the Indiana economy.
"This reflects the strong partnerships SBA enjoys with lenders, and their dedication to giving financial power to the American dream," Poynter said.
Awards were presented to:
504 CDC Lender of the Year (# of approved loans): Premier Capital Corporation
504 CDC Lender of the Year ($$ volume of approved loans): Indiana Statewide CDC
Regional Lender— Gold: The Huntington National Bank
Regional Lender—Silver: KeyBank
Regional Lender—Bronze: Fifth Third Bank
Community Lender—Gold: 1st Source Bank
Community Lender—Silver: First Merchants Bank
Community Lender—Bronze: Centier Bank
Mission Lender: Bankable
Third Party Lender: First Merchants Bank
Rural Lender: 1st Source Bank
The SBA guaranteed loan program helps small businesses get loans by working with lenders to provide loans to small businesses. Loans guaranteed by the SBA range from small to large and can be used for most business purposes, including long-term fixed assets and operating capital.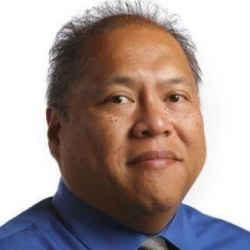 Latest posts by Larry Avila
(see all)