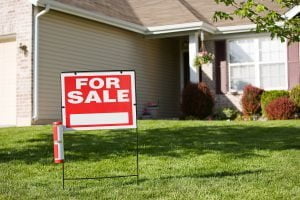 Sales of existing homes in Northwest Indiana slowed in September following two straight months of growth.
The Greater Northwest Indiana Association of Realtors, which represents Jasper, Lake, La Porte, Newton, Porter, Pulaski and Starke counties, reported 917 closed sales in September, a 4.3 percent drop from 958 closed sales reported in September 2017.
In August, closed sales in the Region totaled 1,121, which was 2.6 percent higher than the 1,093 closed sales recorded in August 2017. July closed sales totaled 1,070, which was an 8.4 percent increase from July 2017.  
Median sale prices of homes in September increased 5 percent when compared to the same month last year. The median price of homes sold in September was $168,000, up from $160,000 logged in September 2017.
The average sale price for homes across the Region in September was $195,596, up 5.6 percent from $185,141 in September 2017. Sellers on average received 95.3 percent of their original list price, a 0.4 percent increase from 94.9 percent recorded in September 2017.
Region home sales year-to-date through September remain ahead of last year's pace. A total of 8,209 closed sales have been recorded, which is 1.9 percent more than the 8,056 closed sales when compared to the same period last year.
Available homes on the market continues to fall. The association reported there were 3,632 homes available for sale in September, down 9.4 percent from 4,011 available homes in September 2017.
New listings increased in September. A total of 1,156 new listings were logged for the month, up 1.8 percent from 1,136 new listings in September 2017.
Year-to-date new listings through September totaled 11,268, down 3.6 percent from 11,683 new listings recorded between January and September last year.