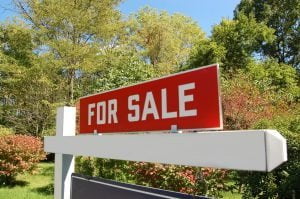 Sales of existing homes in Northwest Indiana in October were up 2.8 percent when compared to the same month a year ago.   
The Greater Northwest Indiana Association of Realtors, which represents Jasper, Lake, La Porte, Newton, Porter, Pulaski and Starke counties, reported 1,003 closed sales in October, up from 976 closed sales reported in October 2017.
In September, closed sales in the Region totaled 917, which was a 4.3 percent drop from 958 closed sales recorded in September 2017. Year-to-date closed sales through October totaled 9,212, which is 2 percent higher than the 9,032 sales logged during the same time period last year.
Median sale prices of homes in October increased 5.7 percent when compared to the same month last year. The median price of homes sold in October was $167,000, up from $158,048 logged in September 2017.
The average sale price for homes across the Region in October was $190,579, up 5 percent from $181,461 when compared to October 2017. Sellers on average received 95 percent of their original list price, a 0.3 percent increase from 94.7 percent recorded in October 2017.
Available homes on the market continues to fall. The association reported there were 3,552 homes available for sale in October, down 7.7 percent from 3,850 available homes in October 2017.
New listings increased in October. A total of 1,264 new listings were logged for the month, up 12.4 percent from 1,142 new listings in October 2017.
Year-to-date new listings through October totaled 12,552, down 2.1 percent from 12,825 new listings recorded between January and October last year.