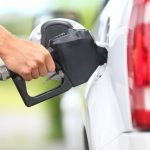 More demand for gasoline is driving up retail prices.
In Indiana, the average price for self-serve unleaded fuel was $1.86 on May 14, up 12 cents from last week and a 33-cent increase from 30 days ago, AAA reported. Indiana's latest average fuel price is nearly $1 less than where it was the same day last year.
Indiana's May 14 average price was identical to the national average of $1.86, which was up 2 cents from May 11, AAA said. A total of 40 states continue to report average prices of $2 or less, but prices likely will continue to be volatile.
"Pump prices are fluctuating throughout the country as demand increases and gasoline stocks decrease," said Jeanette Casselano, AAA spokesperson. "The boost in demand continues to push pump prices up around the country, as more states re-open businesses."
Indiana officials revealed a plan May 1 to ease restrictions and gradually reopen businesses around the state.
Casselano said motorists in the Great Lakes, Central, South and Southeast states are seeing the most volatility at the pump.
The Energy Information Administration's latest data report showed demand for gasoline increased by 800,000 barrels per day to 6.7 million barrels per day the week of May 3. The amount is 3.2 million barrels per day less when compared to the same time last year.
The nation's top 10 largest weekly increases: Michigan (+31 cents), Ohio (+28 cents), Indiana (+26 cents), Illinois (+26 cents), Wisconsin (+23 cents), Kentucky (+15 cents), Iowa (+14 cents), Minnesota (+11 cents), Oklahoma (+10 cents) and Arkansas (+9 cents).
The nation's top 10 least expensive markets: Oklahoma ($1.47), Arkansas ($1.48), Missouri ($1.48), Mississippi ($1.49), Kansas ($1.50), Texas ($1.51), Alabama ($1.55), South Carolina ($1.57), Tennessee ($1.60) and Louisiana ($1.60).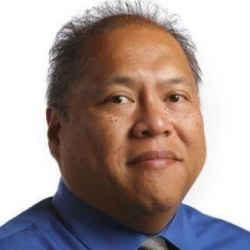 Latest posts by Larry Avila
(see all)