With the world slowly getting back to business, residents and leaders continue efforts to provide support and resources for those on the front lines of the pandemic and to aid people learning to live in an environment of new restrictions.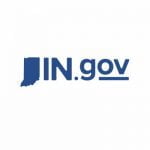 Sites give access to personal protective equipment
Indiana state officials said recently since launching the Indiana Small Business PPE Marketplace in early May, it had received nearly 20,000 orders for personal protective equipment and has fulfilled 10,000 orders, shipping bundles of hand sanitizer, face masks and face shields to Hoosier small businesses and nonprofits across the state.
The marketplace website is resource to help companies safely reopen, the state said. Indiana small businesses and nonprofits with less than 150 employees may place orders for PPE through the marketplace.
The Indiana Manufacturers Association also has an online directory, which features assorted businesses where PPE can be purchased.
Subaru of Merrillville supports Meals on Wheels
International Subaru of Merrillville recently donated $19,566 to Meals on Wheels of Northwest Indiana.
The funds were raised through the 2019 "Share the Love" event, where Subaru of America and local dealerships donate $250 to the customer's charity of choice for every new Subaru vehicle purchased or leased.
Since first choosing Meals on Wheels NWI as its hometown partner, Subaru of Merrillville has raised more than $45,000 and helped deliver nearly 10,000 meals around Northwest Indiana.
Meals on Wheels of Northwest Indiana delivers more than 1,400 meals daily to people in Lake, Porter, Newton, Jasper, and Starke counties.
Franciscan moves COVID-19 testing site
Franciscan Health said drive-through, pre-surgical and outpatient COVID-19 testing moved from Franciscan Health's Homer Street campus to the Franciscan Health Michigan City hospital at 3500 Franciscan Way campus June 1.
Drive-through testing will be conducted at the COVID-19 testing trailer in the east parking lot closest to the medical office building (Door B). Pre-registration is required by calling (219) 877-1474.
Patients must bring their photo identification to the testing site. Testing at the Michigan City site is limited to residents of LaPorte, Porter and Berrien counties.
COVID-19 testing for LaPorte County residents is also available at Michigan City High School. That testing is being contracted through the Indiana State Department of Health. Online pre-registration is required.
Community Hospital launches video streaming access for NICU
Community Hospital's Neonatal Intensive Care Unit in Munster recently launched NicView, a live-streaming video system which allows parents check in on their child.
NicView is a camera system placed at designated bed spaces in the NICU, which allows parents, family and friends to view their infant in real time through a secure online portal. The system is designed to help families develop bonds with their preemie or hospitalized infant, when they cannot be at the bedside because of restrictions amid the pandemic, Community Hospital said.
Community Hospital delivered nearly 2,000 infants in 2019.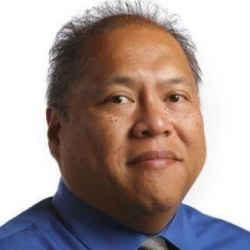 Latest posts by Larry Avila
(see all)