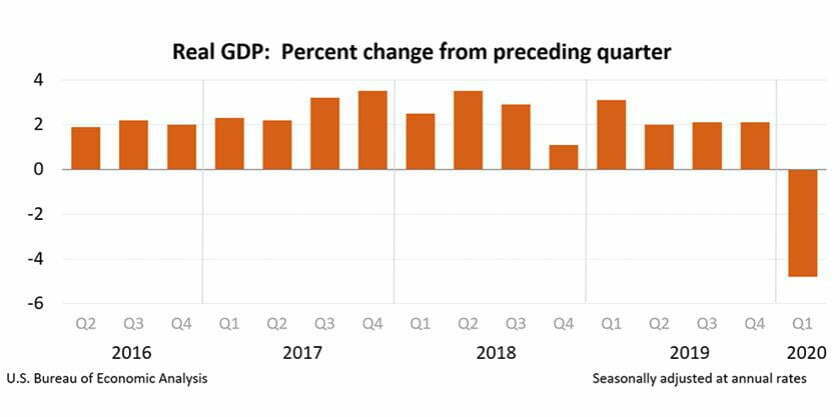 The global crisis fueled by the COVID-19 pandemic has led to disruptions in economic activity, driving mass layoffs and forcing many businesses to either shut down or reduce operations in recent weeks.
As many economists expected, the nation's economy shrunk by 4.8% between January and March, according to the latest government data. The nation's economy grew 2.1% between October and December and has shown growth the previous 15 quarters but the outbreak ended that streak.
Anthony Sindone, clinical assistant professor of finance and economic development at Purdue University Northwest, wasn't surprised by the report.
"While this drop in the annualized first quarter GDP of nearly 5% is quite devastating, it did not come as a shock," he said. "The economic impact of COVID-19 and our self-quarantining is still in the beginning stages."
Sindone expects the April through June quarter to show an even greater drop in GDP.
"When that happens, we will officially be in recession," he said.
Sindone said a mild recovery should follow if a vaccine and an effective means to distribute therapeutic remedies is found. However, he said people shouldn't expect the economy to quickly bounce back.
"These recoveries take time," Sindone said. "Our economy did not recover from the financial market induced recession of 2008-09 until 2011-12 (and) I expect this recovery to take at least equally as long provided we can assure the public that we have contained the virus."

Latest posts by Larry Avila
(see all)