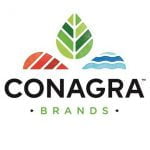 More than 100 families in Northwest Indiana impacted by the COVID-19 pandemic won't go hungry this holiday season.
Good Samaritan Food Pantry in Rensselaer is among 22 nonprofits, spread across 11 states, receiving a share of $350,000 in grants from the Conagra Brands Foundation through its annual Nourish Our Community grant program. The Rensselaer organization was awarded a $5,000 grant, which will be used to cover food purchases for the group's 2020 holiday meal boxes to be distributed to 165 families in November.
A statement from the foundation said unemployment fueled by the crisis has led to an 18% increase in families seeking help through the Rensselaer food pantry.
"Access to nutritious food is key to a healthy community," said Robert Rizzo, senior director, Conagra Brands Foundation. "The nourish our community grant program allows our employees to work alongside community-based nonprofits to understand critical needs related to hunger and take direct action to improve the situation. Our program responds to the unique challenges that exist in every community by raising awareness and building strong partnerships locally to support those most in need."
Other grant recipients include (organization, location, program):
Central Wisconsin Community Action Council, Wisconsin; Beaver Dam Community Food Pantry
Children in Need, Maryland; Children in Need
City Sprouts, Nebraska; Geodesic Greenhouse Learning Center
Community Food Pantry, Missouri; Feeding Families of Saline/Community Food Pantry
Cross Christians Reaching Out in Social service, Minnesota; Cross Services Food Programs
Feeding Our Communities, Minnesota; Backpack Program and Monthly Boxes
Girls Inc. of Washington County, Maryland; Dine and Dash
Intercultural Senior Center, Nebraska; Dietary- and Culturally-Appropriate Nutrition for Seniors
MaComb Charitable Foundation, Michigan; One Child Food Project
Marie Wilkinson Food Pantry, Illinois; Food Focus of Infants and Seniors
Matt Talbot Kitchen and Outreach, Nebraska; Twice-Daily Grab and Go Meals
New Visions Homeless Services, Iowa; Meals for Veterans
Nourish Meals on Wheels, Colorado; Meals on Wheels
Open Arms of Minnesota, Minnesota; Medically Tailored Meal Distribution
Pepin County Food Pantry, Wisconsin; Walk-In Freezer
Positive Alternatives, Wisconsin; Increase Nutrition through Local Food
Rise Up, Arkansas; Fighting Hunger in Northwest Arkansas
Saving Grace Perishable Food Rescue, Nebraska; Capacity Building
SOS Children's Villages, Illinois; Chicago Village Green
Stepping Stones of Dunn County, Wisconsin; Food Pantry Support
YMCA of Hagerstown, Maryland; Healthy Lifestyles and Nutrition
Additional information on the grant recipients' programs is available on the Conagra Brands website.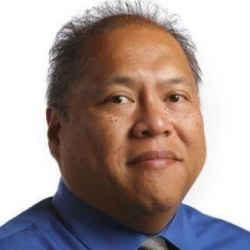 Latest posts by Larry Avila
(see all)