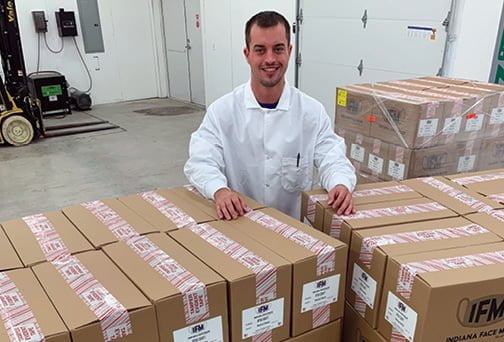 B.Nutty of Portage and Indiana Face Mask of Rensselaer were among 16 companies recognized by the state for completing the Export Indiana Accelerator Program.
The statewide initiative assists Indiana companies develop export plans to sell their products or services globally. The recent recognition event included participants from 2020 as well as 2021.
"Indiana is committed to creating new opportunities for Hoosier small businesses to sell and export their products in markets around the world," said David Watkins, Indiana SBDC state director. "The Export Indiana Accelerator Program helps small businesses grow in communities across the state, positioning Hoosier entrepreneurs, innovators and our state for continued success."
The program, which is managed by the Indiana SBDC, is a three-month initiative which provides small business owners with export guidance and market research resources necessary to create an export business plan. Participants are connected with Indiana SBDC export-certified advisers who offer services such as business management training, foreign market research, tax, tariff and regulatory compliance in addition to application assistance for the Indiana State Trade and Export Promotion program.
The 2021 participants include: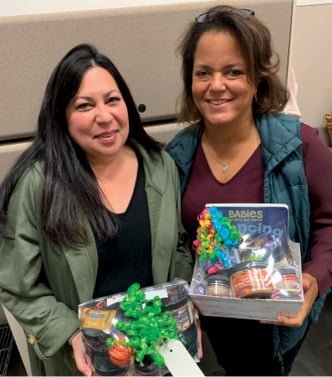 B.Nutty (Portage) is a woman- and minority-owned gourmet peanut butter producer that specializes in a variety of flavors and offers product subscription services.
Diamond K Sweets (Spencer) is a mother-daughter-owned confectionary manufacturer of innovative, gourmet chocolate and candy products.
Garb2Art (Columbus) is a woman-owned manufacturer of skincare and bath products using recyclable and reusable packaging.
Hudson Star Greens Mowers (Crawfordsville) is a family-owned precision greens mower manufacturer, creating lightweight and easy-to-use greens mowers.
Indiana Face Mask (Rensselaer) is a family-owned company that pivoted its plan for a new swimming pool filtration manufacturing plant to use its filtration material to produce N95 masks during the pandemic.
InsightTRAC (Syracuse) is a woman-owned startup providing on-site robotic pest removal and data tracking services to help almond growers better manage and optimize their yields.
J. Carmody DBA Applicables (Indianapolis) is a woman-owned company that manufactures custom mailbox door covers along with magnets and decals.
Jeco Plastic Products (Plainfield) is a family- and veteran-owned designer and manufacturer of rugged pallets and containers for the printing, automotive, warehousing and other industries, offering rotational molding and thermoforming production capabilities.
The Perfumery (New Albany) is a woman-owned manufacturer and distributor of essential oils, absolutes, CO2s and other natural aromatics as well as custom blends. The company also offers fragrance duplication, product development and private labeling services.
The 2020 participants can be found on the Indiana Economic Development Corp. website.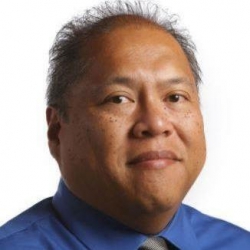 Latest posts by Larry Avila
(see all)