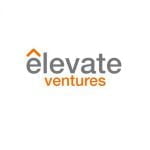 An Indianapolis-based organization which wants to foster more entrepreneurship around Indiana has provided a financial boost to groups around the state to further its mission.
Purdue University Northwest and the South Bend-Elkhart Regional Partnership are among 19 organizations around Indiana awarded a share of $164,000 in grants from Elevate Nexus. The funds are earmarked for entrepreneurship programming to help build on existing successes.
Purdue University Northwest will use its grant to support its Commercialization and Manufacturing Excellence Center.
"We have a lot of innovative people here in Northwest Indiana who may not be as well-funded as those in other parts of the state, which is not due to a lack of innovation, but a lack of resources," said Mont Handley, entrepreneur-in-residence and associate director of the Commercialization and Manufacturing Excellence Center at Purdue University Northwest. "This grant will allow us to better provide new and aspiring entrepreneurs with a wealth of support and guidance as we bring new innovation to the Region."
The South Bend-Elkhart Regional Partnership will use its grant to support the work of Startup South Bend – Elkhart (Startup SBE), an initiative of the partnership, established in 2016, to promote and foster the entrepreneurial ecosystem of the South Bend – Elkhart region.
"The support and collaboration of organizations like Elevate Ventures enables us to continue working towards our goal of launching 200 innovation-led startups by 2025," said Regina Emberton, South Bend – Elkhart Regional Partnership president and CEO.
Other grant recipients include:
1804, Inc., New Albany
AgriNovus Indiana, Indianapolis
Dimension Mill, Inc., Bloomington
Flagship Enterprise Center Inc. (d/b/a Bankable), Anderson
Grace Schools, Winona Lake
Indiana University, Bloomington
Ivy Tech Community College of Bloomington, Bloomington
Orr Fellowship, Indianapolis
Purdue University, West Lafayette
Purdue@Westgate, Odon
Rose-Hulman Institute of Technology, Terre Haute
SERVICE CORPS of Retired Executives (SCORE), Warsaw
Taylor University, Upland
Trine University, Inc., Angola
Indiana University-Purdue University Indianapolis, Indianapolis
University of Notre Dame, South Bend
University of Southern Indiana, Evansville
Elevate Nexus hosts seven pitch competitions annually, including six regional and one statewide, with a total of $1,640,000 in investments awarded to startups. The grant recipients are identified by the startup during the application process.
Elevate Nexus, an initiative of Elevate Ventures launched in July 2019, partners with higher-education institutions and nonprofit organizations to organize pitch competitions where entrepreneurs compete for startup funding. The latest round of grants represents 10% of the total $1,640,000 in startup investment.
Elevate Nexus is funded by a grant from the U.S. Economic Development Administration and the 21st Century Research and Technology Fund (21 Fund). The 21 Fund, which promotes economic growth and innovation-driven public-private partnerships in Indiana, is overseen by the Indiana Economic Development Corp. and managed by Elevate Ventures.

Latest posts by Larry Avila
(see all)