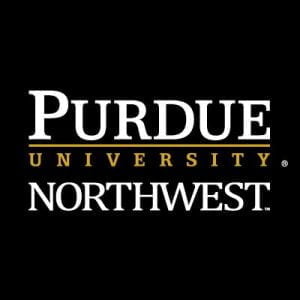 WESTVILLE — Former FBI Director James Comey opens the Purdue University Northwest Sinai Forum's 65th season Sept. 9.  
"This year's series will be exciting, compelling and engaging," said Leslie Plesac, Sinai Forum executive director. "We are grateful for the generosity of our sponsors to help us bring a wonderfully diverse and dynamic lineup of speakers to northwest Indiana."
Hosting prominent speakers has been the cornerstone of the Sinai Forum's history. Plesac said the Forum is designed to give audiences the opportunity to hear noted speakers and pose questions in a town-hall style format.
The season runs from September through December with the first program hosted by Blue Chip Casino, Hotel & Spa in Michigan City. The remaining programs will be at James B. Dworkin Student Services and Activities Complex on the PNW Westville Campus, 1401 S. U.S. 421, Westville. All programs will begin at 4 p.m., with doors opening at 3 p.m.
The other 2018 Sinai Forum season speakers are:
Platon — Oct. 7. Platon is an internationally known photographer whose portraits capture the personalities behind the public faces of the world's most powerful decision makers.  

Reshma Saujani — Oct. 28. Reshma Saujani is the founder and CEO of Girls Who Code, a national non-profit organization working to close the gender gap in technology. Started in 2012, the organization has grown to reach 40,000 girls, running 80 Summer Immersion Programs and 1,500 Clubs across the country.  

Robert Costa — Nov. 11. Robert Costa is a national political reporter for The Washington Post, where he covers the White House, congress and political campaigns. He is also the moderator of PBS' Washington Week, an award-winning news discussion program, and a political analyst for NBC News and MSNBC.

Lou Holtz ― Dec. 2. Lou Holtz established himself as one of the most successful college football coaches of all time. Twenty-six seasons as a collegiate head coach earned him a reputation for turning programs into contenders. Holtz led the University of Notre Dame to a national championship in 1988.
Regular season series tickets with general seating for all five programs are $150 each. Patron season series tickets, including reserved seating and an exclusive reception with speakers before each program are $275 each. Single program tickets for Comey are $100 each. Admission for all programs is free for high school and college students with a valid student ID card.
Tickets can be purchased online at www.pnw.edu/sinai-forum or at the Bursars' office on either Purdue University Northwest campus, 8 a.m. to 4:30 p.m. Monday through Friday. The Bursars' office in Room 130 of the Charles H. Lawshe Hall on the Hammond Campus at 7141 Woodmar Ave., and in Room 127 of the Robert F. Schwarz Hall on the Westville Campus at 1401 S. U.S. 421.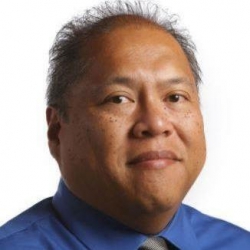 Latest posts by Larry Avila
(see all)