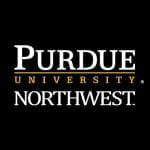 Purdue University Northwest is providing in-person and virtual courses for students for its fall semester.
Beth Vottero, an associate professor and nurse educator program coordinator at PNW, will offer lectures, small group meetings, larger class discussions, and breakout rooms during class sessions this fall – all delivered online through Zoom. The changes were implemented as part of efforts to keep staff and students safe amid the COVID-19 pandemic.
"Students need to feel connected to the professor, their classmates and the university," Vottero said. "By having live class sessions online, I can interact with students and respond to questions quickly and easily. This fits with the content of my courses."
Vottero is among hundreds of PNW professors who have spent the past several weeks redesigning courses to ensure students have engaging learning experiences. PNW is planning proactively to keep students connected to their faculty and classmates while studying on campus, online or in a combination of face-to-face and virtual instruction.
PNW plans to offer courses face-to-face, as well as through a combination of face-to-face and online, virtual classrooms, and all online.

Latest posts by Larry Avila
(see all)