Lisa Goodnight, a 25-year member of the Purdue University Northwest faculty, has joined the senior leadership team as vice chancellor of institutional advancement.
"Dr. Goodnight's years of service to PNW and Northwest Indiana, uniquely equips Lisa to lead our advancement initiatives and play a key role on the university's senior leadership team," said Chancellor Thomas L. Keon. "She cares deeply about our students, our alumni, our faculty and staff, and the university's impact on the Region, and she shares her advocacy for the future of PNW with our donors and partners."
As vice chancellor of institutional advancement, Goodnight will oversee development, marketing and communications, alumni relations and strategic events functions of the university. She serves on the chancellor's senior leadership team, chairs the chancellor's NCAA Division II Intercollegiate Athletics Advisory Council and co-chairs the multicultural campus council.
Goodnight started her journey as a freshman on Purdue Northwest's Hammond Campus in 1982. She earned a bachelor of arts degree in communication at Purdue Northwest and received a doctorate in communication from Purdue University in 1993.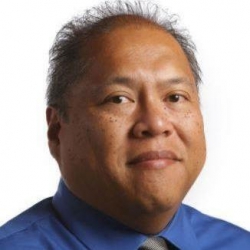 Latest posts by Larry Avila
(see all)