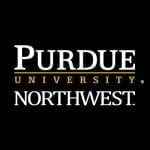 Purdue University Northwest will launch a new banking concentration for undergraduate students majoring in finance this fall.
PNW in partnership with the Indiana Bankers Association for the past year have developed a program, which also includes a $135,000 donation from the banker's association to support a three-year startup of the program.
Jane Mutchler, dean of the PNW College of Business, said more than 100 students already are majoring in finance at the college and the banking concentration will make PNW's business college a standout.
"Of the 23 institutions in Indiana that offer a bachelor's degree in finance, none provide students with the option to study banking through a major concentration or a minor," she said. "Purdue Northwest will be the first."
Employment projections for banking professionals statewide is forecast to grow by 10.7 percent from 2016 to 2026, faster than the average growth rate for all occupations in Indiana, PNW said.
Curriculum for the banking concentration, developed with input from the Indiana banking community, adds courses in risk management, bank management, financial reporting and compliance, along with an internship requirement.
"Purdue Northwest students studying banking will have an advantage with our strong ties to Northwest Indiana and Indianapolis, along with our close proximity to Chicago," said Matt Wells, executive director of PNW Career Management in the College of Business. "The new program is another visible example of our ongoing cultivation of a responsive talent pipeline to meet the needs of critical industries and employers in the regional economy."

Larry is an award-winning journalist with more than 25 years of experience working with daily newspapers and business-to-business publications around the Midwest. Avila is a Michigan native and a graduate of Central Michigan University.

Latest posts by Larry Avila (see all)