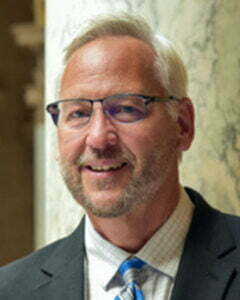 A study in collaboration with the Purdue University Department of Agricultural Economics and Indiana Grown shows that 97 cents on every dollar spent by Indiana Grown goes toward economic activity in the state.
"The economic impact study conducted by Purdue shows how valuable Indiana Grown is to the state," said Lt. Gov. Suzanne Crouch, who also serves as Indiana's Secretary of Agriculture and Rural Development, in a press release. "I am grateful to show our Indiana Grown members that their hard work and dedication to the program is paying off."
The study showed that each Indiana Grown member sees value equivalent to $13,600. More than 33% of consumers surveyed said they are aware of the program and its marketing.
"This data is crucial for us to grow the program and address the needs of both our Indiana Grown members and consumers," said Caroline Patrick, director of Indiana Grown. "I am excited to use this study to propel the program forward and look forward to many years of continued economic growth for local products and businesses."
The data showed that economic value of Indiana Grown was $13.9 million as of 2020.
The survey was conducted via a statewide questionnaire from September 2019 to September 2022 sent to residents by the Purdue team to collect the data.
The Indiana Department of Agriculture also announced the promotion of David Coates to director of the economic development division. He was the agribusiness engagement director for the department. He also will manage the Indiana Grown program. Coates is a graduate of Wheeling University in Wheeling, West Virginia.