A commitment toward environmental stewardship has landed The Ports of Indiana an international designation.
The organization was presented Green Marine certification for all three of its port locations for its environmental sustainability initiatives. It is the first state-wide port authority to achieve the distinction.
Green Marine, managed by the Green Marine Management Corp. which has a Seattle office, is a voluntary initiative to improve environmental performance beyond regulatory compliance in several areas including aquatic invasive species, greenhouse gases and air pollutants, spill prevention, dry bulk handling and storage, community impact, environmental leadership, storm water and waste management, and underwater noise.
The Port of Indiana-Burns Harbor on Lake Michigan received certification in 2014. Adding the two river ports, Port of Indiana-Jeffersonville and Port of Indiana-Mount Vernon, extends the benefits of the Green Marine certification process to the Inland Waterway System.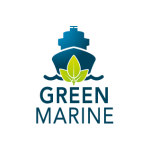 "The Green Marine certification emphasizes our commitment to adopt practices and technologies that have a direct impact at our three port locations and beyond," said Vanta E. Coda, CEO for the Ports of Indiana. "We will continue to seek improvement of our environmental performance by adhering to the Green Marine guiding principles."
Port of Indiana-Burns Harbor improved its score in the spill prevention category, according to the 2018 annual performance report. The Burns Harbor port also improved in recognition of its adoption and implementation of its own storm water management program authorized by the Indiana Department of Environmental Management in November.

Latest posts by Larry Avila
(see all)