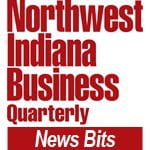 WEST LAFAYETTE – The mission of the Purdue University Surplus program is to reduce landfill and generate revenue through the sale, recycling and distribution of the university's surplus assets. To fulfill this mission, Purdue University employs a dual sale process to help ensure the program's success.
In addition to selling items declared surplus by various university departments in their on-campus retail store, open to the public weekdays from 12pm – 4pm, the university also utilizes online auctions to help generate more revenue and reduce waste.
Purdue University began selling items online in July of 2011 on the government auction website GovDeals.com. The program started small, selling items like laptop charging cabinets and miscellaneous equipment with opening bids as low as $25.  By the end of the year, the university's surplus online auction sales earned more than $78,000. Over the past six years, the university surplus program has sold over $1M worth of surplus assets on GovDeals.com.
Everything Purdue Surplus sells are items that are no longer of use to any department within the university. Once sales are final, a portion of the proceeds are used to help fund the surplus program with the remaining proceeds returning to the using department.
Mark Schock, Manager of Materials Management for the university states, "GovDeals' auctions have allowed Purdue Surplus to expand its customer base and maximize profits back to the university.  GovDeals always does a great job of marketing specialty items and reaching specific markets. I'm extremely satisfied with our partnership."
New surplus assets are listed for auction every Friday, when available. All auctions are open to the public and bidder registration is free. New bidders can complete their registration at www.govdeals.com/Register.

Latest posts by Janice Dixon-Fitzwater
(see all)