A report by the Greater Northwest Indiana Association of Realtors shows the Region's housing market cooled last year. The December 2022 market update shows closed sales for the year were down by 11.7%.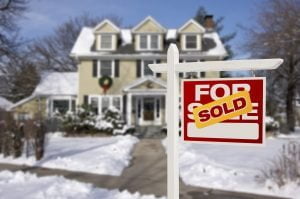 The association offers monthly market updates for the counties of Jasper, Lake, La Porte, Newton, Porter Pulaski and Starke. New listings in 2022 also were down by 6.1%. However, median sales prices went up 9.3%.
For December 2022, closed sales were down 38.4% from 2021. The average sales price was up slightly to $247,783 from $243,385 in 2021.
However, the National Association of Realtors issued a report Jan. 27 that said pending home sales were up 2.5% in December, which ended a six-month downturn.
"The recent low point in home sales activity is likely over," said Lawrence Yun, National Association of Realtors chief economist, in an analysis by "Realtor Magazine." "Mortgage rates are the dominant factor driving home sales, and recent declines in rates are clearly helping to stabilize the market."
The housing market was on a high from the pandemic but took a dive as mortgage rates increased to a high of 7.08% in mid-November.
"The new normal for mortgage rates will likely be in the 5.5% to 6.5% range," Yun said. "Job gains will steadily become important in driving local markets."
Indiana Association of Realtors CEO Mark Fisher said that limited inventory is the main threat to the state's real estate market in an article on the organization's website. He said that the number of homes for sale has declined 80% since 2011. Last year the state's General Assembly created a Housing Task Force, which Fisher hopes will help ease pressure on home sales.
"Realtors don't need the numbers to confirm their experiences with frustrated homebuyers who can't find or afford homes that that meet their household needs and lifestyle preferences convenient to work," Fisher said.
The GNIAR was created in January 1995 through a merger of the Northwest Indiana, Duneland, South Lake County and Jasper-Newton Associations of Realtors, which were originally chartered in 1914.