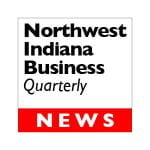 The University of Notre Dame's Division of Student Affairs recognized seven students at the 32nd annual Student Leadership Awards Banquet on Tuesday, April 10. These annual awards honor current students who have made exceptional contributions to the Notre Dame community.
The Rev. A. Leonard Collins, C.S.C., Award, honoring a graduating senior who has made substantial personal efforts to advance the interests of students at Notre Dame, was given to Xiao "Flora" Tang of Beijing, China.
As a political science and theology major with a minor in peace studies, Tang has served as a senior anchor intern in the Office of Campus Ministry where she co-led the RCIA program, guiding students on a year-long faith journey toward becoming fully initiated into the Catholic Church. Also in Campus Ministry, Tang founded the first fellowship group to support the faith needs of Chinese Catholic students and faculty at Notre Dame. In addition, Tang served on the Orientation Steering Committee and as an international ambassador for Welcome Weekend.
The Rev. Theodore Hesburgh, C.S.C., Award annually honors a graduating senior whose leadership has significantly advanced the climate of welcome and inclusion within or beyond the University community. This year's recipient is Gregory Jenn from San Diego, California.
A Latino studies, romance languages and political science major, Jenn is committed to improving the climate of inclusion on campus, especially for Latino/a students and undocumented students. In his time at Notre Dame, Jenn has served as the president of the Latino Student Alliance, as president of Ballet Folklorico and as the student director of the Institute for Latino Studies mentorship program.
The John W. Gardner Student Leadership Award, given to a graduating senior who exemplifies the ideals of the University through outstanding community service beyond the University community, was awarded to Majak Anyieth from Bor, South Sudan.
A science pre-professional and education major, Anyieth holds a deep commitment to promoting peace through education in his home country of South Sudan. Before coming to Notre Dame, Anyieth attended the African Leadership Academy in South Africa. In his time at Notre Dame, he founded the nonprofit organization Education Bridge with the purpose of building schools in South Sudan and educating children in the hopes of becoming leaders and proponents of peace. Last spring, the organization opened its first school and welcomed more than 200 students.
The Blessed Basil Moreau, C.S.C., Leadership Award was awarded to Liam Maher from South Bend, Indiana. This award is given to a graduating senior who embodies Blessed Father Moreau's vision of educating heart and mind as well as someone who has demonstrated significant effort in advancing the Catholic character of the University.
An art history and political science major, Maher has been extensively involved in advancing the Catholic character on campus, particularly through leadership roles in Campus Ministry and the Gender Relations Center. He serves as the president of the Notre Dame Folk Choir and as the spirituality committee chair for the PrismND LGBTQ Alliance, and is a member of the Diversity and Inclusion Advisory Committee for Student Climate Related to LGBTQ Students.
Christopher Dethlefs from La Vista, Nebraska, was awarded the Ray Siegfried Award for Leadership Excellence, presented to a graduating senior who exemplifies the qualities for which former Notre Dame Trustee Ray Siegfried was known, including leadership, generosity, devotion to the Catholic faith and affinity for athletics.
Dethlefs is a four-year member of the men's boxing club, serving for two years as captain and personally raising more than $17,000 through Bengal Bouts. A resident assistant in Sorin Hall, he has also been the dorm service commissioner for two years and was a participant in the International Summer Service Learning Program through the Center for Social Concerns.
Maxwell Ujdak from South Bend was awarded the Mike Russo Spirit Award, honoring an outstanding undergraduate student who exemplifies the qualities for which Russo was known, including service, personal character and striving to bring the best out of themselves and others.
Ujdak, a marketing and visual communications design double major, blazed a new path within the Notre Dame Band as the first student band manager to become a member of the Irish Guard. A resident of Zahm Hall, Ujdak was also one of two designers on the 2016 Shirt Committee, which sold more than 150,000 units.
The Denny Moore Award for Excellence in Journalism was presented to Selena Ponio, originally from Manila, Phillippines. This award is given to a graduating senior who exemplifies the qualities of Moore, a former Notre Dame associate vice president, who was known for his integrity, character, commitment to Notre Dame and writing ability.
Ponio, an international economics major with a minor in the John W. Gallivan Program in Journalism, Ethics and Democracy, has worked as a writer and editor for The Observer and interned at the South Bend Tribune and CBS' "60 Minutes." Topics of her stories included the reaction of friends in her hometown of Dallas to the horrors of the 2016 shooting of police officers in that city, and memories of her own American citizenship ceremony.

Latest posts by Janice Dixon-Fitzwater
(see all)