Collaboration between three Northwest Indiana planning and economic development organizations landed a $600,000 federal grant to put toward cleaning up old industrial sites around the Region.
A joint grant submission by the Northwest Indiana Forum Foundation, Northern Indiana Regional Planning Commission and the Northwest Indiana Regional Development Authority landed an EPA Brownfields Assessment Coalition Grant.
"The IGNITE Regional Strategic plan identified brownfield redevelopment as a critical economic development focus," said Heather Ennis, Northwest Indiana Forum Foundation president and CEO. "By partnering with the NIRPC and the RDA, the Forum Foundation is excited to implement great projects in Northwest Indiana utilizing the EPA Brownfield grant."
The forum said $452,750 of the grant will be put toward community-wide hazardous substances grant funds to conduct 13 environmental site assessments and prepare 10 cleanup plans. The remaining $147,250 will be used for community-wide petroleum grant funds to conduct eight environmental site assessments and prepare two cleanup plans.
Grant funds of both types also will be used to inventory and prioritize sites and conduct community outreach activities, the forum said.
NIRPC along with Northwest Indiana Forum Foundation and the Northwest Indiana Regional Development Authority will be hosting an initial education program on the grant implementation process.
The EPA's brownfields program empowers states, communities, and other stakeholders to work together to prevent, assess, safely clean up, and sustainably reuse brownfields. A brownfield site is real property, the expansion, redevelopment, or reuse of which may be complicated by the presence or potential presence of a hazardous substance, pollutant, or contaminant.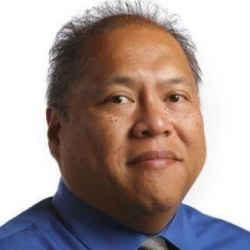 Latest posts by Larry Avila
(see all)