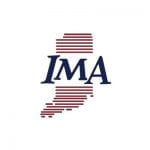 Nominations are being accepted for The Indiana Manufacturers Association's annual Manufacturing Excellence Awards.
The awards recognize Indiana companies and individuals for their outstanding work and contributions made to manufacturing in Indiana. Nominees and winners will be recognized Oct. 16 during the Indiana Manufacturers Association Hall of Fame Awards Luncheon.
"Indiana is the most manufacturing intensive state in the nation, contributing nearly a third of the total state output and employing approximately 20 percent of the state's workforce." said Indiana Manufacturers Association President and CEO Brian Burton. "These awards exemplify the best in manufacturing, both in product development and delivery, but also in our commitment to people and communities."
The awards are open to all manufacturers in Indiana.
Nominations are for the following categories:
Large-Tier Indiana Manufacturer of the Year (individual or company) – more than 250 employees.
Medium-Tier Indiana Manufacturer of the Year (individual or company) – companies with between 100 and 250 employees.
Small-Tier Indiana Manufacturer of the Year (individual or company) – companies with 100 employees or less.
Manufacturing Talent Champion (individual or company)

–

recognizes an individual who works to bring focus to the critical need of attracting Indiana's next generation workforce to manufacturing's variety of career options.
Emerging Leader (individual)

–

recognizes and honors a new manufacturing leader who has been involved in the industry for less than 10 years.
Community Impact (company)

–

recognizes a manufacturing company that has shown exemplary leadership in serving its community or state, and is an example of the involved and giving nature of manufacturers.
Innovation Excellence (company)

–

recognizes a company that has introduced noteworthy innovations to advance the industry.
Lifetime Achievement (individual)

–

honors an individual who has excelled in the manufacturing industry for the majority of their career and has made significant contributions to his/her company, industry, community, the IMA, and other professional organizations.
Nominations will be accepted through 4:30 p.m. Sept. 4. Find nomination information on the association's website.

Larry is an award-winning journalist with more than 25 years of experience working with daily newspapers and business-to-business publications around the Midwest. Avila is a Michigan native and a graduate of Central Michigan University.

Latest posts by Larry Avila (see all)