Residential customers of Merrillville-based Northern Indiana Public Service Co. can expect higher heating bills this winter when compared to last season.
NIPSCO projects average residential heating bills between November and March should total $425.36 for the five-month period., which is $24.67 more than the $400.69 estimate for the previous winter heating season.
The utility said in an Oct. 6 statement the higher cost is due to more expensive natural gas.
The primary pieces of a natural gas bill include the cost of gas and price to deliver that product to customers. NIPSCO said it passes that cost directly through to customers with no markup.
The cost of all components of NIPSCO's gas service is reviewed and approved by the Indiana Utility Regulatory Commission.
The utility said projections take into account market forecasts, supply trends and storage levels, and are based on normal weather projections. If temperatures are colder or warmer than normal, usage amounts and bills could differ.
NIPSCO said it buys natural gas in the market from a variety of sources throughout the year. Gas storage is also used to help offset market price volatility.
Customers requiring assistance with heating bills can view various options at NIPSCO.com/paymentplans.
NIPSCO serves approximately 810,000 natural gas and 460,000 electric customers across 32 counties in Northern Indiana.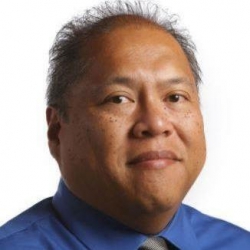 Latest posts by Larry Avila
(see all)