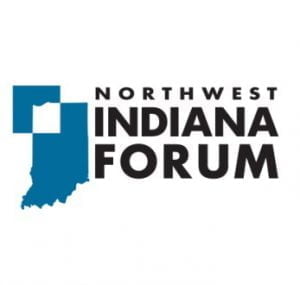 New members recently were elected to the Northwest Indiana Forum's board of directors.
New members include:
Sean Dardeau, Porter Health Care Systems
Gil Rynberk, Wintrust Commercial Bank
Anne Van Keppel, Berglund Construction
Matt Vessely, 1st Source Bank.
Board members re-elected to three-year terms include:
Bill Baker, Urschel
Dan Botich, Short Elliott Henderson
Anthony Contrucci, Centier Bank
Joe Coar, Tonn & Blank Construction
Greg Dougherty, South Shore Freight
Jim Jorgensen, Hoeppner, Wagner, Evans
Stewart McMillan, Task Force Tips
Pete Novak, Greater Northwest Indiana Association of Realtors
Rex Richards, Valparaiso Chamber of Commerce/VEDC
Linda Woloshansky, Center of Workforce Innovations
The Northwest Indiana Forum is a non-profit, privately funded regional environmental and economic development organization, comprised of regional business leaders.

Larry is an award-winning journalist with more than 25 years of experience working with daily newspapers and business-to-business publications around the Midwest. Avila is a Michigan native and a graduate of Central Michigan University.

Latest posts by Larry Avila (see all)