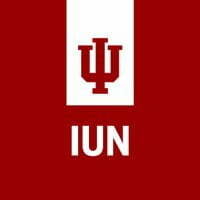 A new business confidence index revealed Region business owners are optimistic in Northwest Indiana's economy and believe the momentum will carry into 2019.
That was the finding of the new Business Confidence Index—or BIZCONF—developed by Subir Bandyopadhyay, professor of marketing, and Tin-Chun Lin, professor of economics, both with Indiana University Northwest. Development of the survey was funded through a grant from IU's Council for Regional Engagement and Economic Development.
The index surveyed 100 business owners and managers in Lake, Porter, and La Porte counties in July and asked about business demographics, performance, and forecasts. Participants reflected on their performance in 2018 compared to last year and then were asked to make projections about 2019.
Results from the first survey found respondents believe the Region's economy will experience more activity, modest profits, and some confidence among local businesses for future success, according to IUN. Indiana University Northwest compiles a variety of data on the Region's economy.
Lin said the index may serve as a guide for business decisions.
"This index will help business leaders gauge whether the economy is doing well or not," Lin said. "If they see their peers are confident about the future, for example, they may invest more."
The results of the survey will serve as a baseline, IUN said. A numerical measurement will be assigned next year, and in subsequent years, using 2018 results as a benchmark.
Additional highlights from the first index, forecasting for 2019:
63 percent of respondents expect to experience growth in business activity;

40 percent expect to hire new employees;

43 percent expect to realize higher profits; and

71 percent expect to see a higher cost of doing business.
Lin and Bandyopadhyay said the first survey's strong showing is a good sign participation could grow in future surveys. They hope to expand their collaboration with IU partners around the state.