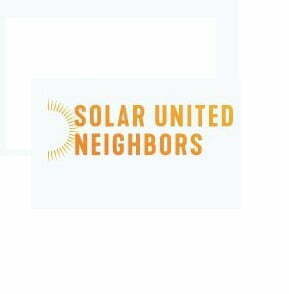 A recently launched non-profit group wants to grow solar energy usage in Northwest Indiana.
Solar United Neighbors recently launched Northwest Indiana Solar + EV Charger Co-Op to help residents in and around Lake, LaPorte, and Porter counties go solar and explore options for faster electric vehicle charging at their home or business.
Several organizations have partnered with the effort including: the Michigan City Sustainability Commission, Northwest Indiana Green Drinks, NWI Region Resilience, 219 Green Connect, Citizens Action Coalition, Earth Charter Indiana, Hoosier EVA, Hoosier Environmental Council, Hoosier Interfaith Power and Light, South Shore Clean Cities, and the Sierra Club Hoosier Chapter.
"Electricity costs in the area are high and rising, and more Hoosiers are turning to solar energy to save money," said Zach Schalk, Indiana program director for SUN. "Through the solar co-op, we'll teach homeowners and business owners how solar energy works and how it can benefit them and their communities."
The co-op is free to join and open to homeowners and business owners in and around LaPorte, Porter, and Lake counties. The co-op will educate members about solar energy and leverage their numbers to ensure competitive pricing and quality solar installations.
Schalk said the co-op is still in the early phases.
"Our goal is to get enough members in the group to issue (a request for proposals) to area installers as soon as possible," he said in an email to Northwest Indiana Business Magazine. "Once an installer is selected from the competitive bids we receive by the co-op members, the installer will schedule a site visit for each co-op member and produce free custom proposals based on the group rate."
Schalk said it will be up to co-op members if they want to proceed with an installation. Joining the co-op does not obligate members to purchase solar.
SUN has hosted five solar co-ops in Indiana since 2019. According to the group's estimates, the 54 homes and businesses that now have solar panels because of co-ops represent: 446.1 kilowatts of solar power, $1.37 million in local solar spending, and more than 16.4 million pounds of lifetime carbon offsets.
The organization will host a free information webinar for Region residents and businesses at 5 p.m. on Oct. 28 at www.solarunitedneighbors.org/nwi.