The new $125 million La Porte Hospital has set Oct. 24 as its move in date.
A June 17 statement from La Porte Hospital said the new site at 1313 State St. will be completed by September and ready to start transferring patient care services.
"The benefit is to the patients," Dickinson said. "Patients will enjoy the advantages of the new hospital a bit earlier than expected."
She said the new hospital was designed for efficiency and improved patient care by locating critical departments adjacent to each other. Patients also will benefit from its Primary Stroke Center capabilities as well as updated technology.
"We have an outstanding contractor, subcontractors and trades," Dickinson said. "Robins and Morton, general contractor, expects the building to be substantially complete in September which allows us to complete staff training and move-in well before the end of the year."
Construction activity stopped at the new hospital the week of May 18 after some construction workers tested positive for the coronavirus. Work resumed June 1 after the site was thoroughly cleaned and additional safety protocols initiated.
Dickinson said her team is developing a plan detailing the logistics around the move to the new facility.
Some non-patient care departments may begin moving in early October, she said, but the biggest portion of the move will begin Oct. 24. Hospital representatives expect all patients to be settled into the new facility within four hours.
Tours of the new hospital will be conducted before the site opens. Hospital employees and their families will be the first to tour the completed facility.
Construction on the new 55,000-square-foot medical office building, which will be attached to the new hospital, will start in July. It is expected to open by fall 2021 and will house physician offices, sleep studies, the infusion center, wound care center and the arrhythmia center.
The new hospital is part of a $140 million commitment made possible through La Porte Hospital's affiliation with Community Health Systems of Franklin, Tenn. in March 2016.
Community Health Systems operates 118 hospitals across 20 states, including several in Indiana.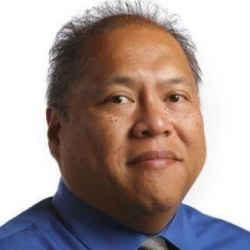 Latest posts by Larry Avila
(see all)