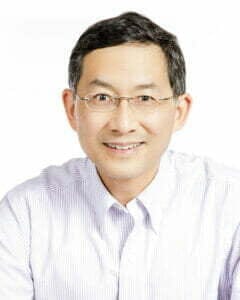 Merrvillville-based MonoSol appointed Zuchen Lin vice president of global research and development. He will be based at the company's Merrillville and Midland, Michigan, locations.
Lin succeeds Richard Goetz, who is taking on a senior technical role with MonoSol's parent company, Kuraray Group.
"I am thrilled to join MonoSol's senior leadership team and harness the immense talent of this
uniquely capable team," Lin said.
Lin has almost 30 years of experience with multinational companies developing various materials, most recently with Avery Denison Corp. where he oversaw a team of 60 scientists. He also worked for Laird Technologies, Dow Corning Corp. and Procter & Gamble.

"Zuchen is an accomplished scientist with a track record of successfully leading R&D organizations
and creating value through market-led innovation," said Christian Herrmanns, MonoSol president
and general manager. "As both a functional expert and transformational leader, Zuchen will play a
pivotal role in driving our team's focus on market understanding, capability development and
customer focused innovation."
Lin earned his doctorate in chemical engineering from the University of Minnesota and his master of science in physics from Nanjing University, China.
MonoSol is known for making "water-soluble, biodegradable films used to make laundry and dishwashing packets" that are sold worldwide.