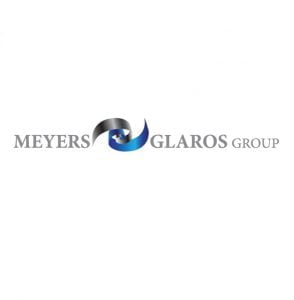 Insurance provider Meyers Glaros Group is moving its headquarters from Schererville to Merrillville in September.
The move follows the company's recent merger with Regnier Insurance Services of Highland. Jeff Meyers, president of Meyers Glaros Group, said the new office at 8605 Broadway in Merrillville will be large enough to accommodate the staff of both organizations.
Meyers said the company purchased the 16,000-square-foot building and is renovating it with the help of a Merrillville Redevelopment Commission Rebate and Facade Grant.
"We're creating a fresh modern workspace (and) bringing 25 employees' jobs to Merrillville," Meyers said. "The town has been wonderful to work with, and (its) rebate and facade program is not only helping us to renovate the building, but also to contribute to the revitalization of Merrillville."
The Meyers Glaros Group will invest about $290,000 in improvements to the exterior of the facility, including new windows, masonry upgrades and landscaping. Meyers Glaros will occupy about 9,000 square feet and offer 7,000 square feet for lease.
A buildout of the building's interior will include a café and gym for employees to use, the company said. The café will accommodate up to 40 people and the space can be repurposed to accommodate gatherings of up to 50.
Meyers said the company will open the café space to area nonprofits for meetings and small events.
"This is a way for us to give back to the community," Meyers said.

Latest posts by Larry Avila
(see all)