The Mascot Hall of Fame and Museum in Whiting earned a top 10 finish in USA Today's 2020 10Best Reader' Choice travel awards for Best New Museum.
Nearly 200,000 votes were cast in the competition, according to a USA Today representative. A breakdown of the votes was not released but staff with the Mascot Hall of Fame say they were thrilled to learn of their overall sixth place finish in the national competition.
"We are beyond excited that our hometown children's museum, the Mascot Hall of Fame, has been ranked sixth in the country in USA Today's 2020 10Best Readers' Choice travel awards," said Whiting Mayor Joseph Stahura. "Our community is equally proud to be home to a national tourist attraction that provides such a unique, family-fun experience while honoring the best mascots in the business."
The category winner was the National Comedy Center in Jamestown, N.Y. The field featured 20 nominees, including 19 from around the country and one from Canada.
Nominees represented a range of destinations from avant-garde art galleries to colorful children's museums. The nominees included sites that opened within the past two years.
The top-10 list was determined through readers votes and by a panel of travel journalists from around the country.
Other nominees included:
Bell Museum, St. Paul, Minn.
Carolina Music Museum, Greenville, S.C.
Chico Children's Museum, Chico, Calif.
Cook Museum of Natural Science, Decatur, Ala.
Dallas Holocaust and Human Rights Museum, Dallas
Glenstone, Potomac, Md.
Hood Museum of Art, Hanover, N.H.
Imagine Museum, St. Petersburg, Fla.
Institute for Contemporary Art, Richmond, Va.
Louisiana Children's Museum, New Orleans
Museum at the Gateway Arch, St. Louis
National Nordic Museum, Seattle
National Veterans Memorial and Museum, Columbus, Ohio
Norton Museum of Art, West Palm Beach, Fla.
Poster House, New York
Royal Alberta Museum, Edmonton, Alberta, Canada
Statue of Liberty Museum, New York
Stewart Cultural Center and Museum, Carson City, Nev.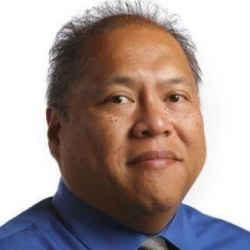 Latest posts by Larry Avila
(see all)