Strack & Van Til and The Salvation Army of Northwest Indiana are partnering for the annual Checkout Challenge, a fundraising event to benefit programs to assist children, adults and families in Lake, Porter and Jasper counties.
The challenge began Aug. 5 and runs through Aug. 18.
"Rounding up your grocery bill to the nearest dollar really adds up," said Kevin Feldman, director of development for The Salvation Army in Lake County, Ind. "Just from the Lake County Strack & Van Til Food Markets alone, almost $20,000 was raised during last year's two-week Checkout Challenge campaign."
Contributions from shoppers rounding up their bills at check out do add up, he said.
"That's a lot of customers' pennies, nickels and dimes that collectively make a big difference in helping your needy neighbors," said Feldman. This year's goal for Lake County is to raise $25,000.
The Salvation Army in Northwest Indiana provides services including youth enrichment, family empowerment, music education, after-school programs, food pantry and hot meals, emergency assistance, homelessness prevention, summer camp, and alcohol and drug addiction rehabilitation.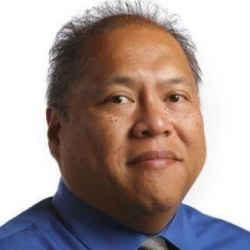 Latest posts by Larry Avila
(see all)