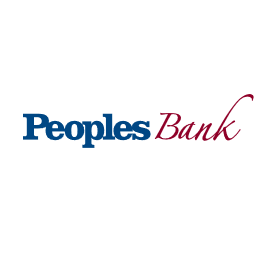 The Community First Committee, an employee philanthropic committee of Munster-based Peoples Bank, donated a total of $22,509 over a seven-month period to assist area nonprofit groups on the front lines of the COVID-19 pandemic.
The donations were gifted between March and September as part of the committee's Casual for a Cause initiative, an internal fundraising campaign established in response to the community's heightened need for aid during the crisis. Weekly donations for Casual for a Cause have stopped but, the committee continues casual day fundraising efforts to make annual donations to local groups in need, according to the bank.
"When news spread of COVID-19, and the shelter-in-place orders subsequently followed, we knew our communities would need us now, more than ever," said Sarah Ricciardi, vice president, marketing manager of Peoples Bank and chair of the Community First Committee. "We developed Casual for a Cause to help our communities be more successful at a time when they need it most."
Donations supported organizations in the bank's Indiana and Illinois service areas including: Almost Home, Boys & Girls Club of Greater Northwest Indiana, the Bridge Teen Center, Campagna Academy, Camp Quality, Carmelite Home, Challenger Learning Center, City Life Center, Crisis Center for South Suburbia, Crossroads YMCA, Food Bank of Northwest Indiana, Gary Literacy Coalition, Gigi's Playhouse, Greater Chicago Food Depository, Greater Hammond Community Services, Haven House, Hospice of the Calumet Area, Housing Opportunities, Jewish Federation of Northwest Indiana, Meals on Wheels, Opportunity Enterprises, the Salvation Army, Sojourner Truth House, South Shore Arts, and Together We Cope.
Ben Bochnowski, president and CEO of Peoples Bank, said despite half of the bank's employees working remotely in recent months, he was happy to see the Community First Committee come together to help as many organizations as they did over such a short period of time.
"(It) is a true testament to their commitment to our bank's core values and mission to help our customers and communities be more successful," he said.
Peoples Bank is a locally managed community bank with 22 banking centers located in Northwest Indiana and Chicago's south suburbs.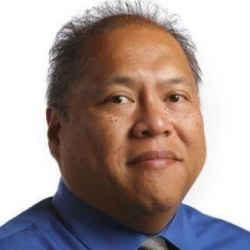 Latest posts by Larry Avila
(see all)