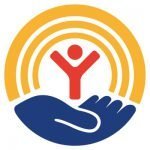 The United Way is seeking more than 1,100 volunteers to help nonprofit organizations around Northwest Indiana during the annual Day of Caring event Aug. 9.
The Day of Caring is the largest single-day volunteer event across Northwest Indiana, and brings together nonprofits, businesses, municipalities, churches, civic groups, families and individuals to change lives one project at a time.
"This is a great team-building experience and way to end the summer before school," said Kim Olesker, president and CEO of United Way of Porter County. "More than 530 volunteers have already signed up, but we still need more to jump in and lend a hand."
More than 34 nonprofits in Lake, Porter and LaPorte Counties are seeking volunteers to help with more than 68 projects.
Volunteers can choose from activities, including painting, landscaping, building, cleaning, hosting picnics and taking kids fishing.
Volunteers who are unable to participate in onsite projects can host collection drives, donate blood and more, the United Way said.
The day begins with free breakfast rallies in Valparaiso and Portage. The United Way Pacesetters initiative provides businesses with an avenue to give back to their communities.
Interested volunteers should register online at nwivolunteer.org by Aug. 7.

Latest posts by Larry Avila
(see all)