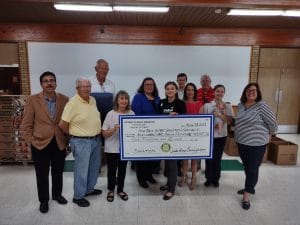 There's no shortage of people and businesses willing to lend a hand to assorted causes across the Region and North Central Indiana. Here are some recent donations and grant awards made to several organizations, which allows them to continue to fulfill their missions:
Rotary Club of Munster, recognizing hunger and nutrition as being a primary concern of low-income families, recently made $4,000 in donations, providing $1,000 each to The Jewish Federation of Northwest Indiana, Meals on Wheels of Northwest Indiana, The Food Bank of Northwest Indiana and The Salvation Army's Hammond-Munster Community Center.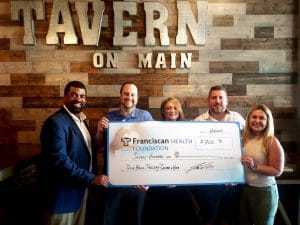 Tavern on Main in Crown Point raised $700 for the Franciscan Health Foundation to support survivors of violence, sexual abuse and trauma served by the Franciscan Health Crown Point Center of Hope Program. Tavern on Main raised the money by donating 10% of all dine-in and carryout sales on July 26.
Franciscan Health recently was awarded $788,792 in grants from the Indiana State Department of Health. The funds will be used for assorted programs including: Cardiovascular health (Michigan City), $150,000 grant for a two-year pilot program serving black men and women in Michigan City and LaPorte County age 20 or over with a BMI of 30 or greater, a history of high blood pressure, and a diagnosis of pre-diabetes or diabetes; diabetes (Marion County) $99,933 grant will assist expansion of the diabetes prevention program in Marion County; reducing infant and maternal mortality rates through paramedicine (Rensselaer) $194,521 grant will enable adaptation of Project Swaddle to the new Rensselaer Prenatal Assistance Program to serve residents of Jasper and Newton counties; food Insecurity (Lake County) $200,647 grant will expand the nutrition-focused Hammond Food Insecurity Project in Lake County serving vulnerable populations; tobacco (Rensselaer) $143,691 grant, Franciscan Health will lead a new local community-based partnership in Jasper and Newton counties and continue the Health Systems Change activities previously conducted in partnership with the Indiana Rural Health Association and Indiana Tobacco Prevention and Cessation.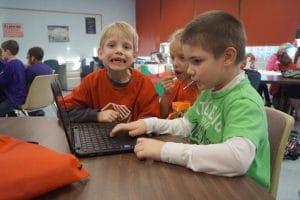 The Franciscan Health Foundation received a $432,433 grant from the Indiana Criminal Justice Institute to continue their work to assist victims of domestic violence through the Centers of Hope.
Horizon Bank donated $7,500 to the Franciscan Health Foundation to support Franciscan's Center of Hope Program in Michigan City.
Comcast awarded the Boys & Girls Clubs of Greater Northwest Indiana's Lake Station Club a $10,000 grant to support digital skills training and new computers and other technology. The grant is part of Project UP, Comcast's 10-year, $1 billion commitment to advance digital equity.  
Munster-based Humane Indiana received a grant from the Bissell Pet Foundation to cover costs of spay and neutering procedures. The grant award was not disclosed but the Bissell Pet Foundation in 2021 awarded more than $1.3 million in grants for spay and neutering procedures. Humane Indiana also received a grant from the Pedigree Foundation to support its surrender prevention program, which provides assistance to families allowing them to keep their dogs. The Pedigree Foundation grant allows Humane Indiana to assist 300 families.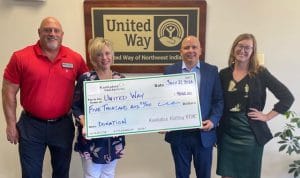 Kankakee Valley REMC and CoBank Sharing Success donated $10,000 to support United Way Backpacks United.
Ivy Tech Community College – Lake County Campus was awarded $323,420 through the Department of Education's Talent Search Program. It allows the college to provide academic, career, and financial counseling to individuals from disadvantaged backgrounds who have the potential to succeed in higher education. The program's goal is to increase the number of youth from disadvantaged backgrounds who complete high school and enroll in and complete their postsecondary education.
The City of Portage Fire Department was awarded a $201,192 grant through the Department of Homeland Security's Assistance to Firefighters Grant Program. The funds will be used to purchase equipment and train emergency personnel.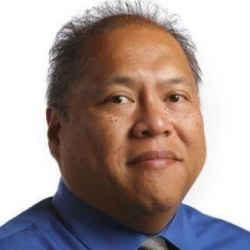 Latest posts by Larry Avila
(see all)