There has been no shortage of support from businesses and residents to assist organizations on the front lines of the pandemic.
United Way gives $360,000 to Salvation Army
The Salvation Army of Lake County was awarded a $360,000 grant from the Lake Area United Way. The funds will help the agency provide emergency assistance to Lake County residents who are impacted by the COVID-19 pandemic.
The funds will go to individuals and families needing assistance with rent and mortgage payments, and utility bills.
The grant will also help The Salvation Army's three corps community centers in Lake County increase capacity to help the growing numbers of residents requesting assistance during a time of unprecedented need.
This new grant will specifically provide relief to Lake County residents who have lost their jobs and income because of the COVID-19 pandemic and allows The Salvation Army Lake County to hire part-time caseworkers to assist in responding to the growing number of calls for emergency relief.
Since the spring, The Salvation Army Lake County corps community centers in Munster, East Chicago and Gary have experienced a 500% increase in households requesting emergency assistance for food and other needs.
Strack's round up campaign raises $30,000
The Salvation Army Lake County received $30,000 in donations made by customers of Highland-based Strack & Van Til Food Markets during a Checkout Challenge campaign between Aug. 31 and Sept. 13.
NIPSCO Charity of Choice program raises $75,000
Sixteen organizations across northern Indiana received donations from NIPSCO's annual Charity of Choice program to assist with COVID-19 relief efforts.
This year's beneficiary organizations include: Boys & Girls Clubs of Adams County; Boys & Girls Clubs of Elkhart County; Boys & Girls Clubs of LaPorte County; Boys & Girls Clubs of Greater Northwest Indiana; Boys & Girls Clubs of St. Joseph County; Boomerang Backpacks serving Northeast Indiana; Family Services Association of Howard County, Cass and Miami Counties; JAM Center serving DeKalb County; Kokomo Family YMCA; Meals on Wheels of NWI; NWI Food Bank; Sojourner Truth House serving Lake County; St. Jude House serving Lake County; Tradewinds Services, Inc. serving Lake County; United Way of Miami County; and Vincent Village serving Ft. Wayne.
Foundation receives $200,000 grant from Lilly Endowment Inc.
The Community Foundation of St. Joseph County in South Bend received a Community Leadership Grant of $200,000 as part of the seventh phase of Lilly Endowment Inc.'s Giving Indiana Funds for Tomorrow initiative. The grant will support the implementation of the Community Foundation's 21st Century Scholar Success Initiative.
Home Run Inn donating portion of Indiana grocery store sales to charity
Woodridge, Illinois-based pizza maker Home Run Inn, announced Sept. 30 it will donate a portion of its pizza sales from Indiana grocery stores to Feed My Starving Children throughout October's National Pizza Month. Proceeds donated will support the packaging and distribution of food to people in developing nations.
The company says it is one of the top 10 frozen pizza brands sold nationally and Home Run Inn ranks sixth in Indiana among supermarkets including Kroger, Walmart and Meijer.
The company said throughout the COVID-19 pandemic, it has been producing more than 90,000 pizzas daily at its Illinois headquarters as well as donating pizzas to feed about 80,000 families in need and first responders.
Read about other Making a Difference efforts across the Region at nwindianabusiness.com.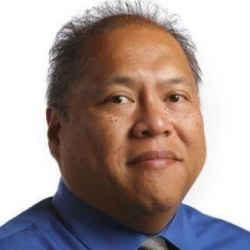 Latest posts by Larry Avila
(see all)