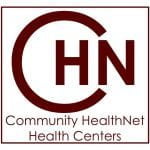 Community HealthNet Health Centers is opening a sixth location.
The center, which provides accessible and affordable medical services, will open its newest location at 3503 Martin Luther King Drive in Gary. A ribbon cutting and open house is planned from 11 a.m. to 1 p.m. on June 27.
The new center features patient exam rooms, a therapeutic counseling room, a dental suite, an optometry suite, and an area for group meetings. The external space of the building also can accommodate a community garden.
"Words can't describe how pleased I am about the addition of our newest health center," said Dr. Janet Seabrook, founder and CEO of the Community HealthNet Health Centers. "I am especially excited for the residents because it will serve as another resource for them to receive quality health care services in their own community."
Seebook recalled when the first center opened in a trailer 20 years ago to provide greater access to health care services for the underserved.
"To open a sixth location means our services are needed, and our mission lives on," she said.
Community HealthNet Health Centers operates three other locations in Gary and has clinics in Merrillville and Hammond.

Larry is an award-winning journalist with more than 25 years of experience working with daily newspapers and business-to-business publications around the Midwest. Avila is a Michigan native and a graduate of Central Michigan University.

Latest posts by Larry Avila (see all)