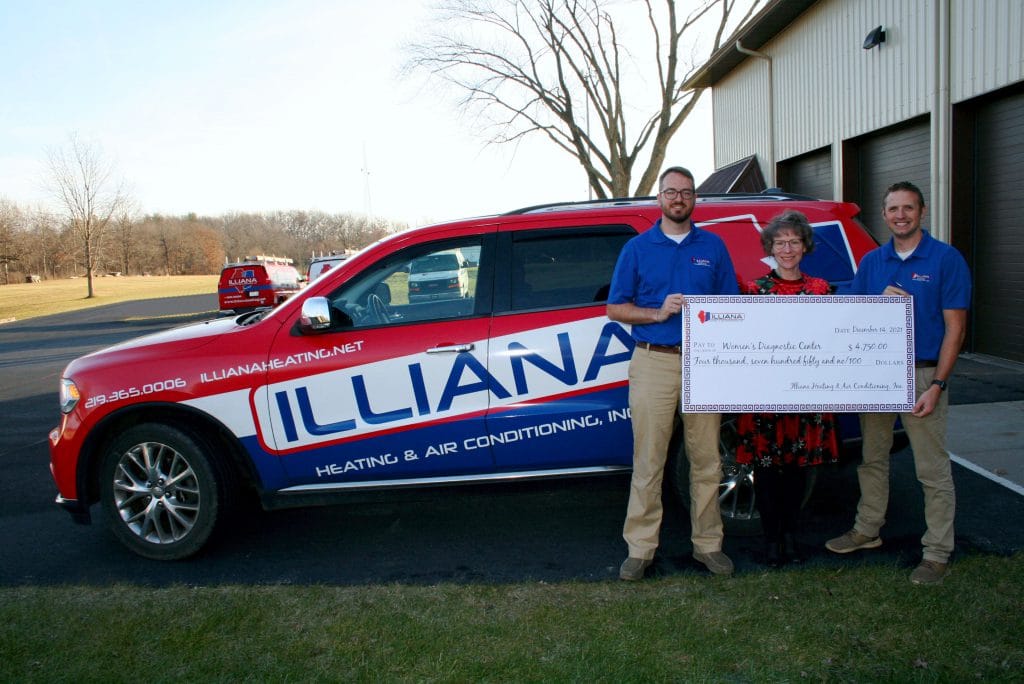 There is no shortage of giving and efforts to improve the community among businesses, organizations and individuals across the Region as well as Michiana.
These are some recent philanthropic announcements made by organizations with either a Northwest Indiana or North Central Indiana presence.
Supporting cancer care
lliana Heating & Air Conditioning in St. John has supported the Women's Diagnostic Center in Munster the past 10 years with fundraising efforts. A portion of the proceeds from the business' service calls has been set aside to help women benefit from early detection of breast cancer. The company recently presented $4,750 to Dr. Mary Nicholson, medical director of the Women's Diagnostic Center. Proceeds from installs and service calls during Breast Cancer Awareness month go to an account set up through Community Hospital to help local women receive diagnostic imaging at the Women's Diagnostic Center.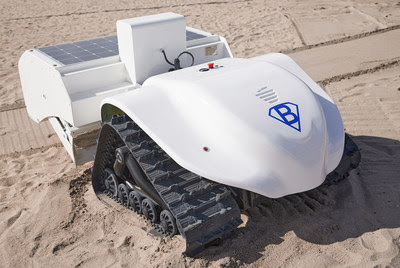 For the environment
Michigan-based Meijer, which has Indiana locations, donated $1 million to the charitable arm of the Council of the Great Lakes Region in the United States – the CGLR Foundation – to clean up Midwestern beaches and waterways, and ultimately inform the public about the scale of the plastics pollution problem in the Great Lakes and actions to take to end plastic waste and litter. The donation will fund the purchase and use of three innovative litter capture and cleanup technologies, including BeBot beach cleaning robots, at more than a dozen locations in the Midwest.
A boost for the arts
The Dale E. Landsman Art Foundation awarded Lubeznik Center for the Arts in Michigan City a three-year grant supporting LCA's Teen Arts Council. The council launched in 2017 with a goal of becoming an inclusive and experiential program for young creative leaders across Northwest Indiana and offer exceptional opportunities for a diverse group of high school students interested in deepening their understanding of the art world as well as themselves. The free program has grown and now connects creative teens from around the Region with unique arts experiences to expand their knowledge of contemporary art practices, the roles that artists play in society and their own creative voices.
Effective partnerships
Merrillville-based NIPSCO donated $60,000 to the Urban League of NWI to support the 2022 NIPSCO Energy Ambassador Program college and career readiness initiative. The program, which begins in June, includes virtual workshops and activities geared towards educating and encouraging professions in Science, Technology, Engineering and Math (STEM). In addition, the rising junior and senior-level high school students will learn from NIPSCO leaders who volunteer their time to educate students about gas and electric safety as well as NIPSCO programs and offerings including energy efficiency, energy assistance, the electric generation transition to renewable energy and more. A total of 35 students completed the virtual program and went on to serve as NIPSCO energy ambassadors last year.
Financial help for students
Ivy Tech Community College and The PepsiCo Foundation launched the Uplift Scholarship program to support Black and Hispanic students pursuing two-year degrees and professional certificate programs. In addition to financial assistance, the program will provide students with dedicated success coaches, access to emergency grants, and financial literacy courses. The program for this year will support 52 Black, Latino and Hispanic students studying information technology and advanced manufacturing. The Uplift Scholarship program is part of The PepsiCo Foundation's $40 million commitment to address historical barriers that make it challenging for minority students to enroll, persist, and graduate from college. The Uplift Scholarship is currently offered at 20 community colleges across the country with the goal of providing 4,000 scholarships over five years. Ivy Tech received $400,000 in scholarship funds for the Uplift Scholarship program and has distributed more than $100,000 so far to students at its South Bend/Elkhart, Indianapolis and Marion campuses.
Focus on La Porte County
The medical staff at Franciscan Health Michigan City has voted unanimously to establish and fund a scholarship to honor the memories and continue the legacies of doctors who gave years of service to the community as a member of the medical staff. The scholarship of up to $5,000 is for a LaPorte County high school senior interested in pursuing a career in healthcare.
Help for nonprofits
Franciscan Health will provide funding to support healthcare-related programs for non-profit, health and human service organizations in at-risk communities. These funds will be allocated through Franciscan's Social Impact Partnership Program. Applications will be accepted between May 4 and May 31. Partner agencies will be announced mid-July. Organizations may apply for up to $9,750 in support. Qualified non-profit agencies must benefit vulnerable populations in communities served by Franciscan Health with a preference toward areas with high area deprivation index scores identified on BroadStreet, a digital platform that tracks community health statistics. Applications are available online.
Scholarship for a Hoosier
Chick-fil-A, which has locations throughout Indiana, surprised a dozen of its employees from around the country recently with $25,000 scholarships. Among the recipients was Jacob Hill of Carmel, who is pursuing a bachelor's degree in biomedical engineering at Purdue University and also intends to complete a master's degree in a fifth-year program through the college.