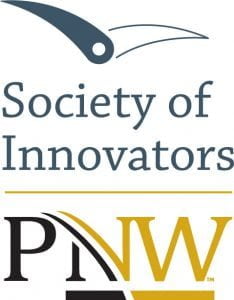 The Leadership Institute and Society of Innovators at Purdue Northwest have announced the Fall 2022 Lunch and Lead Speaker Series.
Lunch and Lead is a virtual speaker series designed to help community and business leaders develop knowledge and skills while raising awareness of best practices from other leaders across Northwest Indiana and beyond.
"Leadership is highly valued for both business and personal success," said Sheila Matias, executive director of the Society of Innovators and Leadership Institute. "Our goal with the Lunch and Lead Series is to offer a platform for successful leaders in a variety of different industries and settings to share their knowledge and best practices with community peers, rising leaders and aspiring students."
The schedule includes:
Tuesday, Sept. 20: Jon Gilmore, President and CEO, Tonn and Blank Construction
Tuesday, Oct. 11: Angela Nelson Deuitch, President, I & D Squared Consulting; City Council Member, The City of Michigan City
Tuesday, Nov. 8: Karen Bishop Morris, PNW Associate Professor of English, Director, Northwest Indiana Writing Project
Tuesday, Dec. 6: Adam O'Doherty, President and CEO, United Way of Northwest Indiana
The sessions will be held virtually through Zoom. Each session 45-minute session starts at noon.
The sessions are free and open to the public. To register, visit pnw.edu/soi or contact the Society of Innovators at societyofinnovators@pnw.edu.