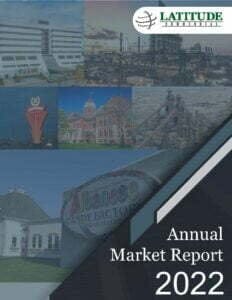 Latitude Commercial was optimistic about 2023 in its annual report for 2022.
Aaron McDermott, co-founder and president of the Crown Point-based commercial real estate brokerage and property management firm, said to "hope for stability but expect slowing activity."
His biggest concern is ongoing inflation that will cause the Federal Reserve to continue increasing interest rates.
"The Federal Reserve's policy of raising interest rates by 425 basis points throughout 2022 slowed inflation from a peak of 9.1% in June down to 8% in December," McDermott said in the report. "That was still not enough as the U.S. saw the highest rate of inflation since 1981 in 2022."
The report showed that the office market in Northwest Indiana is stable. The office vacancy rate in Lake and Porter counties was 5.7% compared to the national rate of 15.4%.
"It seems like a lot of professionals agree that smaller spaces will dominate the office market with many national users not only downsizing their major footprints but also expanding the number of offices to get closer to their workforce," McDermott said.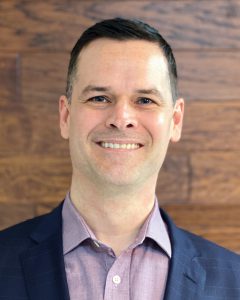 Thanks to the healthy housing market in the Region, McDermott said, the retail market has thrived. Restaurants specifically are seeing an uptick in high-growth areas like Schererville, Dyer, St. John and Crown Point. The retail vacancy rate in Lake and Porter counties was down from 4.6% to 3.8%.
Spec building drove the industrial market as online retailers search for more locations to store their products for distribution. While the vacancy rate went up slightly to 5.49% from 5% in 2021, rents continued upwards with an average $7.73 per square foot, a more than 8% increase from 2021.
"The term speculative (aka spec) industrial was previously thrown around Northwest Indiana development circles as a wish list item," McDermott said. "Now here we are in 2022 discussing how much spec industrial is planned around Northwest Indiana."
He said the Interstate 65 corridor is of particular note with three new business parks going up in Merrillville, Crown Point and Gary.
McDermott also noted the passing of Karen Lauerman, president and CEO of the Lake County Indiana Economic Alliance, who died Nov. 1.
"(Lauerman) was one of Northwest Indiana's great economic development leaders, but more importantly, an overall great person and friend of ours," he said. "Northwest Indiana is a better place because of her hard work and dedication."