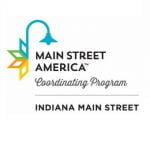 An initiative to beautify downtown La Porte is getting some help from a $5,000 grant.
The Indiana Office of Community and Rural Affairs announced Aug. 20 that the La Porte Economic Advancement Partnership and the Heart of Sullivan Main Street organizations were the winners of the INspire Idea competition at the Great Lakes Regional Main Street Conference.
"It was exciting to see the creative ideas that came out of our Main Street organizations," said Jodi Golden, executive director of OCRA. "These projects demonstrated a definite need, but will also improve quality of life for residents and visitors to these areas."
The goal of the competition was to encourage the Indiana Main Street network of communities and professionals to present inspiring and imaginative downtown revitalization projects.
The project of the La Porte Economic Advancement Partnership's project, Paint the Town, will be a series of service projects for community members to revamp and aesthetically improve the downtown area. Volunteers will repaint faded light poles, wash storefront windows, install pet waste stations and repair and paint benches and trash receptacles.
New wayfinding signage also will be installed to help direct residents and visitors to downtown attractions, and inform pedestrians of their Main Street community status.
The Heart of Sullivan hosts many projects and events to aid in the revitalization of its downtown area. Its project calls for developing a greenspace located in the heart of the downtown area.

Larry is an award-winning journalist with more than 25 years of experience working with daily newspapers and business-to-business publications around the Midwest. Avila is a Michigan native and a graduate of Central Michigan University.

Latest posts by Larry Avila (see all)