La Porte is among nine Indiana communities that will be among the first in the state to be part of a new downtown revitalization initiative.
Lt. Gov. Suzanne Crouch, the Indiana Office of Community and Rural Affairs (OCRA) and the Indiana U.S. Department of Agriculture Rural Development announced Nov. 19 OCRA was awarded a $100,000 grant from the USDA Rural Development to create the IMPACT Main Street program, designed to strengthen and protect existing businesses and create job opportunities.
"Collaboration between local, state and federal partners allows for these communities to create a stronger environment in their core commercial centers," Crouch said. "Rural Indiana is the next great economic frontier, and we will continue to do what we can to support them and help them thrive."
Michael Dora, Indiana USDA state director, said OCRA is a great partner, which understands the needs of rural communities.
"They are the go-to agency in Indiana for help with funding and technical assistance," he said "Therefore, it was only natural that USDA and OCRA expand on their partnership. We are a proud to leverage our assets and extend to OCRA a grant to be used to promote rural prosperity."
The other Main Street organizations in addition to La Porte selected for the pilot are: Seymour, Fairmount, Tell City, Tipton, Rockville, Sullivan, Dillsboro and Elwood. The state said these communities will work with Ball State University's Indiana Communities Institute to design and implement business investment strategies for their downtowns.
The state said OCRA will extend the program to other Main Street organizations once the pilot is finished.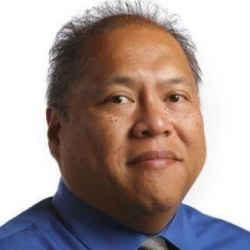 Latest posts by Larry Avila
(see all)