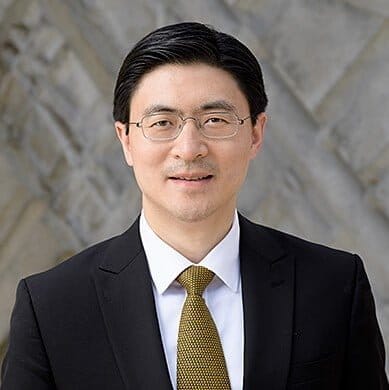 Purdue University Northwest has evolved through the years into the institution it is today, and the college's chancellor believes Mitch Daniels played a role in that transformation.
"I have appreciated President (Mitch) Daniels' willingness to allow PNW to develop its own identity independent of Purdue-West Lafayette," said Thomas Keon, PNW chancellor. "He has allowed us to establish an important level of quality to serve Northwest Indiana."
Keon is ready for a new chapter for PNW with Purdue University's new president, Dr. Mung Chiang.
"I'm looking forward to working with Dr. Chiang, having noted his excellence as an academic and as an administrator," said Keon, whose own leadership the past decade at PNW landed him a Sagamore of the Wabash award.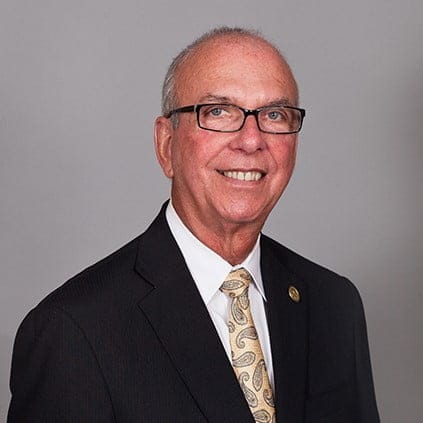 The Purdue Board of Trustees announced its election of Chiang, currently the John A. Edwardson Dean of Engineering and executive vice president for strategic initiatives, as the university's next president. Chiang will take over for Daniels, who has served the post since January 2013, Jan. 1.
The past five years Chiang has been at Purdue, he has led his college to its highest rankings ever, even as it has grown at both the undergraduate and graduate levels, the university said.
Purdue is currently ranked No. 4 among graduate programs, No. 3 for online programs, and No. 10 for undergraduate education, and is the largest undergraduate program in the nation's top 10. Both government and industry-sponsored research funding have set new records, as do the 12 national research centers now housed at the university, the college said.
Chiang earned a Bachelor of Science degree in electrical engineering and mathematics, and a Master of Science and doctorate in electrical engineering from Stanford University. He came to Purdue from Princeton University, where in his role as the Arthur LeGrand Professor of Electrical Engineering, he was recognized for a number of innovations in teaching and was the first chairman of Princeton's Entrepreneurial Council.
Chiang holds 25 patents, founded three companies and was named New Jersey's CEO of the Year in 2014. Among many other academic honors, Chiang received the Alan T. Waterman Award in 2013 as the nation's top scientist under the age of 40 for his excellence in edge computing, internet congestion, cloud and video optimization, and other research areas.
Chiang will lead a transition of his duties as dean, while continuing his strategic initiatives assignment, the university said.
"Mung is the ideal choice to lead Purdue into its next 'giant leap,'" said Michael Berghoff, chair of Purdue's board of trustees. "The board could not be more confident in this selection, as we have had the opportunity to observe his performance across a broad range of duties for five years."
Chiang was humbled to be selected as Purdue's next president.
"It is the highest and most humbling honor to be selected by the board of trustees as the next president of Purdue University: the unique and most remarkable land grant institution in the land of the free," he said. "Throughout the past 153 years, and spanning from Wabash River to the Moon, generations of Boilermakers contributed to our state, to our country, and to humanity in immeasurable ways. There is no other place like Purdue."