Ivy Tech Community College recently named Jo Nahod-Carlin vice president of recruitment and enrollment management and Bradley Watts chief data officer.
Nahod-Carlin most recently served as vice president of customer experience at Managed Health Services/Centene Corp.
Nahod-Carlin earned a Bachelor of Science degree from Ball State University in journalism and minored in political science and interpersonal relations. She serves on the board of directors for the Indiana Public Health Association, Project Home Indy, and the American Lung Association.
Watts currently serves as executive director for data analytics and engineering and joined Ivy Tech in 2019.
Watts previously served as client director of finance and strategy at RoundTower Technologies and served 14 years in multiple roles at Cummins Inc.
Watts earned a Master of Business Administration and bachelor's in general studies from Indiana University.
Ivy Tech's Northwest and North Central Indiana campus locations include, East Chicago, Gary, Goshen, La Porte, Michigan City, South Bend and Valparaiso.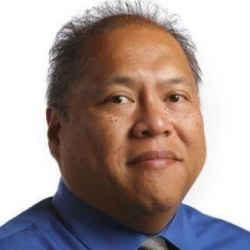 Latest posts by Larry Avila
(see all)