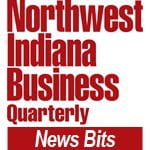 GARY – Indiana University School of Nursing's RN to BSN Online Degree Completion Option was recently ranked number two and number eight on two 2017 lists of the Best Online RN to BSN Programs. The designations were awarded by leading college resource websites The Best Schools and Top RN to BSN, respectively.
The RN to BSN Degree Online Completion Option gives registered nurses the chance to earn their Bachelor of Science in Nursing where they work and live in as little as 12 months, after general education requirements are met. Classes are all online and condensed into eight-week learning modules, designed to allow students to continue working while taking classes. Clinical requirements are designed to build upon knowledge and experiences that a student brings to the table. No campus visits are required, but students have access to faculty and advisors at IU Northwest.
"In addition to having a diverse expert faculty, students learn with students from all around the state in engaging online forums," Delunas said.
Since its inception in the fall of 2010, the RN to BSN Degree Completion Option has graduated 772 students statewide, with 237 graduating in spring 2016. On average, there has been a combined 94 percent retention rate throughout the eight campuses from the time the program started. Janet Phillips Nice, Director of the RN to BSN Degree Completion Option, attributes the impressive numbers to a variety of factors that offer flexibility.
"Students have the capability to customize their course study through electives that cover numerous topics," said Phillips Nice. "This allows them to delve more deeply into the areas that interest them the most."
For more information about applicant requirements, course curriculum and additional questions, please visit http://www.iun.edu/nursing/degrees/rn-to-bsn.htm.

Latest posts by Janice Dixon-Fitzwater
(see all)