J. T. Forbes, CEO of the IU Alumni Association, will temporarily oversee the IU Foundation until the university finds a permanent replacement for the organization's retiring leader Dan Smith.
Indiana University in an Oct. 12 statement said Smith will lead the foundation until year's end and then return to a faculty position at the IU Kelley School of Business. Smith's interim role with the foundation begins in January while also continuing to lead the IU Alumni Association.
Smith oversaw For All: The Indiana University Bicentennial Campaign, which concluded in September and raised nearly $3.9 billion. Indiana University Northwest and Indiana University South Bend are among the college's seven campus extensions.
"All of us at IU are enormously grateful to Dan for his distinguished service to the IU Foundation and for overseeing the successful completion of a campaign that truly has had a transformative impact on IU and our state," said IU President Michael McRobbie. "Under Dan's tireless leadership, the Bicentennial Campaign has ensured that IU's world-class education is affordable and accessible to the best students from Indiana and around the nation and world, and that our research enterprise remains focused on addressing the most critical challenges facing the communities we serve."
Smith has taught at the Kelley School of Business for nearly 25 years. He is the Clare W. Barker Endowed Chair in Marketing. Before joining the foundation in 2012, he served for eight years as dean of the Kelley School.
"It's been a great honor to serve as president and CEO of the IU Foundation," Smith said. "When you see first-hand the ways IU improves lives and communities, it is a joy to inspire others to provide the support necessary to enable the university's mission."
Forbes was appointed CEO of the IU Alumni Association in June 2010.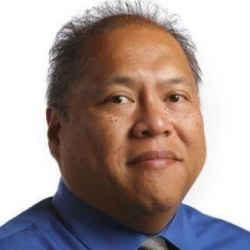 Latest posts by Larry Avila
(see all)