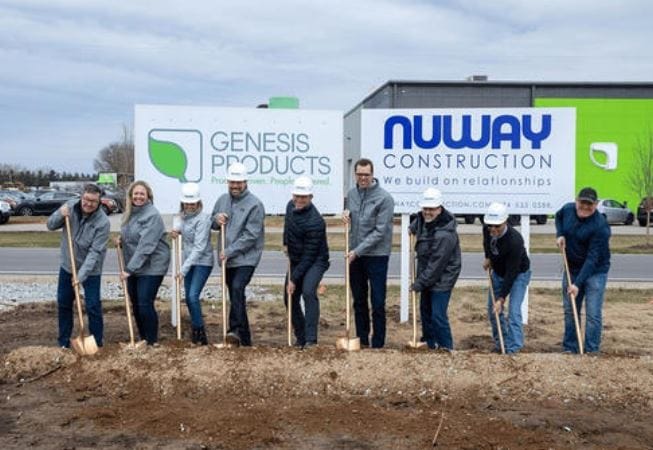 Some of Indiana's woodworking businesses are among the largest in North America.
This is according to the 2022 FDMC 300 list. A total of 20 woodworking manufacturers, either based or with an Indiana presence, are featured in the list, which ranks the largest cabinet, furniture, millwork, store fixture, office/contract and component producers in North America.
The list was compiled by FDMC magazine, part of the Woodworking Network, which are both owned and operated by Iowa-based CCI Media.
"Indiana is proud to be ranked as a top producer for so many wood products and to supply a large number of Hoosiers with good paying hardwood manufacturing jobs," said Lt. Gov. Suzanne Crouch, Indiana's Secretary of Agriculture. "Wood is a renewable resource and provides a stability and quality to furniture like no other."
According to state estimates, Indiana's hardwood industry has an annual economic impact of more than $10 billion and supports 70,000 jobs. Indiana's Hardwood Strategy is to grow this sector by promoting the expansion of current wood processing facilities, attracting new companies to the state, educating consumers and businesses on the sustainability of the hardwoods industry and seeking opportunities to increase the value of Indiana's hardwood products.
According to the rankings, Jasper-based MasterBrand Cabinets ranked 3rd overall and is the largest on the list from Indiana. MasterBrand generated an estimated $2.825 billion in 2021 sales volume and employs 11,000 people.
Companies on the list are ranked by annual sales. Three other Indiana firms in the top 35 include: Kimball International Inc., Jasper, 21st; OFS Brands Inc., Huntingburg, 31st; and Genesis Products, Goshen, 34th.
Genesis Products, which recently broke ground on a 78,000-square-foot expansion, makes wood panels, wood interior products and other wood products for manufacturers in the RV, manufactured housing, hospitality and other industries. In 2021, the company's sales were estimated at $346 million. Genesis Products operates nine plants across the U.S. and employs 1,150 people.
Genesis Products' expansion project is expected to be finished by December and may create up to 60 new jobs.
Other companies from Northwest and North Central Indiana and their rankings include (* notes estimated annual sales):     
58. Patrick Industries Inc., Elkhart; annual sales: $170 million* ('21); total employees: 7,000
65. Kountry Wood Products, Nappanee; annual sales, $150 million* ('21); total employees: 540
174. Saco Industries Inc., Lowell; annual sales. $35 million* ('21); total employees: 350
The Indiana State Department of Agriculture has the list of all Indiana companies featured in the rankings. The complete FDMC 300 rankings are available online on the Woodworking Network website.   
Latest posts by Larry Avila
(see all)