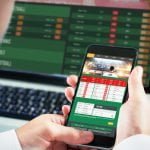 Hoosiers who place bets on sports left no stones unturned to find something to wager on in April.
With all professional and collegiate sports shut down because of the COVID-19 pandemic, Hoosiers turned to mobile betting apps or online betting to wager on international sports and futures bets, according to PlayIndiana.com.
The annual NFL and WNBA drafts gave bettors reason to engage with sportsbooks in April, PlayIndiana.com said. Indiana, which is the first state to allow betting on professional sports drafts, generated $1.3 million in football-related wagers in April, most of which came from the NFL draft.
"The shut down of (traditional American) sports has led to some creativity by Indiana's bookmakers, and that creativity was rewarded with interest in the NFL draft," said Jessica Welman, analyst for PlayIndiana.com. "Even though Indiana has missed out on some opportunities, regulators have at least been nimble enough to allow some unconventional ideas."
With a minimized schedule of sports to bet on and shuttered casinos, Indiana generated $26.3 million in wagers in April, PlayIndiana.com said. Experts say the pandemic cost online and retail sportsbooks at least $165 million in bets for the month, leading to a 64.8% drop in wagers when compared to March.
The $26.3 million in April wagers is the lowest monthly handle for Indiana sportsbooks since legal sports wagering began in the state in October with $35.2 million in bets for that month, PlayIndiana.com said.
"April's results are shocking, but not at all surprising," said Dustin Gouker, chief analyst for PlayIndiana.com. "Bettors have very few places to turn in Indiana (and) in some states, online casinos have driven significant revenue, but that isn't possible in Indiana, so the industry's results will continue to be grim until the sports world figures out a way to reopen."
April's wagers in Indiana produced $1.6 million in adjusted gross revenue, down from $5.5 million in March. That yielded $148,189 in tax revenue for the state, PlayIndiana.com said.
There are reasons for optimism, PlayIndiana.com said. NASCAR is planning to return in May, which could draw betting interest.
The PGA Tour is planning a June tee off while baseball and the NBA continue to search for a workable solution to restart their seasons, PlayIndiana.com said. Indiana's casinos and retail sportsbooks could open by June 14.
"It could be that April is the low point in what will undoubtedly still be a struggle until sports can resume with their regular schedules," Gouker said. "If sports do resume relatively soon, online sportsbooks should recover quickly."
Because retail sportsbooks were shut down entirely in April—costing an estimated $40 million in in-person bets—online sportsbooks accounted for the entire handle in the state.
DraftKings/Ameristar Casino led the market with $13.6 million in bets, up from $33.1 million in March. That generated $908,322 in gross receipts, down from $2.4 million. FanDuel/Blue Chip Casino was second with a $9.7 million handle, down from $21.6 million. That resulted in a $558,155 win, down from $1.5 million.
Editor's Note: This story was revised from a previously published version because of incorrect information provided by the source.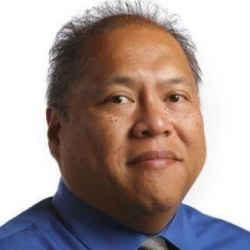 Latest posts by Larry Avila
(see all)