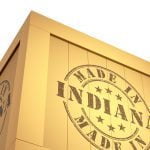 The ongoing shift to operate in the new normal created by the COVID-19 pandemic appears to have had little impact on Indiana manufacturers.
The July COVID-19 survey from the Indiana Manufacturers Association revealed most respondents were optimistic about their future operations. On a scale of between one and 10, with 10 being most optimistic, 14% gauged their optimism at 10, 20% at nine, and 26% at eight.
"With the recent resurgence of COVID-19, we are happy to see continued optimism, with 67% reporting they are optimistic or very optimistic in the long term," said Brian Burton, IMA president and CEO. "The IMA continues to support manufacturers through timely webinars with various partners, the promotion of Purdue MEP's Returning to Work Guide, a supply list where manufacturers may purchase personal protective equipment and safety gear, a resource page with links to valuable information and past webinar materials/recordings, and a forum for the exchange of information among forum members."
A total of 90 people took the IMA survey. The association has 1,100 member companies from around the state.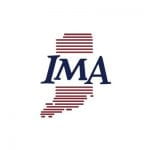 Manufacturers may have cause to be optimistic. The latest government manufacturing shipments report showed new orders for manufactured goods were up in June, reflecting two consecutive months of an increase.
New June orders increased $25.5 billion or 6.2% to $437.2 billion, the Census Bureau reported Aug. 4. This followed a 7.7% May increase.
Shipments also increased $40.7 billion or 9.8% to $457.3 billion, the Census Bureau reported.
When asked about the outlook for the next six to 12 months, the IMA survey showed 8% were very optimistic, while 38% were optimistic. A total of 36% of respondents believed there would be a stable environment while 21% were pessimistic.
Looking ahead between 18 and 24 months, 14% were very optimistic, while 53% were optimistic. A total of 21% believed the situation would be stable while and 13% were pessimistic.
The IMA survey also found 37% of respondents instituted temporary layoffs, while 13% implemented rolling furloughs. At least 30% of respondents reported reduced hours for workers and 12% temporarily shut down.
The IMA survey also found remote working still was encouraged among office staff. The survey found 35% of respondents kept staff engaged through conference/video calls, 68% used direct supervisor-to-employee contact via phone/video calls or email, 27% utilized company messaging boards/intranet, and 26% used email.
Automation also is being considered by more manufacturers. The IMA survey found 31% of respondents indicated increasing their exploration of automation, while 69% have not.

Latest posts by Larry Avila
(see all)