Indiana is receiving a share of $10 billion in federal assistance through the Coronavirus Aid, Relief, and Economic Security Act Airport Grant Program.
"This $10 billion in emergency resources will help fund the continued operations of our nation's airports during this crisis and save workers' jobs," said U.S. Transportation Secretary Elaine L. Chao.
Indiana airports receiving funds include:
Elkhart, Elkhart Municipal, $69,000
Gary, Gary/Chicago International, $157,000
Goshen, Goshen Municipal, $69,000
Griffith, Griffith-Merrillville, $1,000
Kentland, Kentland Municipal, $20,000
La Porte, La Porte Municipal, $30,000
Michigan City, Michigan City Municipal-Phillips Field, $30,000
Rensselaer, Jasper County, $30,000
South Bend, South Bend International, $7,284,942
Valparaiso, Porter County Regional, $69,000
The dollars will support airport operations and replace lost revenue due to declines in passenger traffic and other airport business because of the COVID-19 crisis. The funds are available for airport capital expenditures, airport operating expenses including payroll and utilities, and airport debt payments.
The CARES Act also provides funds to increase the Federal share to 100 percent for grants awarded under the fiscal year 2020 appropriations for Airport Improvement Program and Supplemental Discretionary grants. AIP grant recipients typically contribute a matching percentage of the project cost but the CARES Act funds eliminates the requirement for the local share.
The FAA streamlined the application and grant-agreement process to make this funding immediately available for critical airport needs.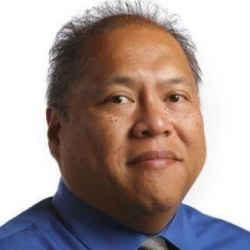 Latest posts by Larry Avila
(see all)