Indiana Horse Racing Commission Executive Director Mike Smith is retiring from his post.
The horse racing commission said a definitive date hasn't been set, but Smith plans to assist the commission as it searches for his successor.
Since being named executive director in 2016, Smith has continued the commissions' goal to maintain the highest integrity for Indiana's racing along with fostering and promoting an environment that encourages investment and growth of Indiana's horse racing program, the commission said.
"Deciding to retire has not been an easy decision to make, especially when working in an industry which I have grown so passionate about," Smith said. "However, I'm looking forward to spending time with family and focusing on my existing business ventures."
The Indiana Horse Racing Commission will be accepting applications through May 24 to fill the role of executive director.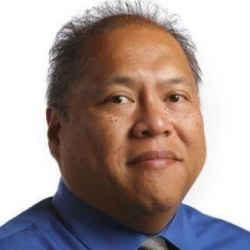 Latest posts by Larry Avila
(see all)