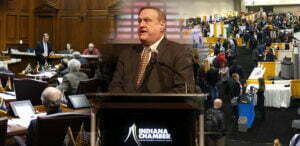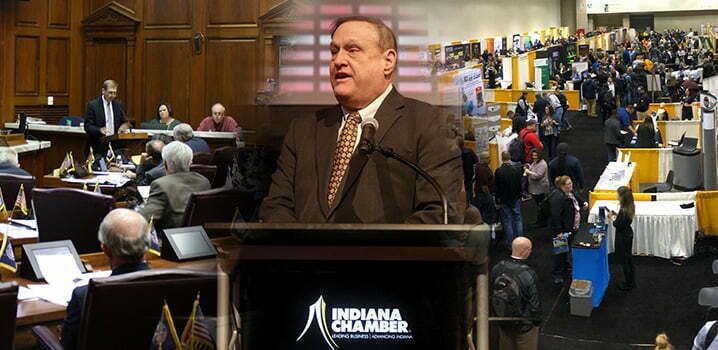 Long-time leader Kevin Brinegar plans to retire from the Indiana Chamber of Commerce next year. The search already has commenced to find his replacement.
But chamber leaders know they will need to find just the right person to fill his shoes. To do that, they hired Carmel-based Medallion Partners to lead the search for a new president and CEO.
"Finding an individual to replace someone of Kevin's caliber and intellect is somewhat like trying to find a unicorn, but I — along with the rest of our board of directors — am confident that our collaboration with Medallion Partners will find exactly the right person to lead the Indiana Chamber into the next phase of its remarkable journey," Indiana Chamber Board Chairman Paul Perkins said in a press release.
Brinegar has been with the chamber for 21 years. The organization has become the second largest state chamber in the country during that time.
Two Indiana governors chose Brinegar for a Sagamore of the Wabash Award, the highest honor an Indiana governor can give. He also was selected as Indiana's business leader of the year.
"The organization boasts a total of eight related entities, including a foundation, workforce and wellness programs, as well as the state's largest political action committee," Perkins said. "That's the backdrop in which the new leader will step into and why we are making sure to have such a thorough and transparent process to find that uniquely qualified individual."
The board wants to have a candidate in place by late summer or early fall to give the person time to work with Brinegar before he retires Jan. 5, 2024.
The search for candidates will continue through April 10. Medallion Partners will present several candidates to a search committee of board members. The new leader ultimately will be chosen by the Indiana Chamber Executive Committee and Board of Directors.
The Indiana Chamber of Commerce was founded in 1922 and has 25,000 members and investors.