Commitments from businesses made throughout 2018 will represent more than $7.38 billion in new investments and creation of 31,112 new jobs in the coming years, according to state officials.
Gov. Eric Holcomb announced Dec. 17 that 2018 represented the second consecutive year for positive economic development with the Indiana Economic Development Corp., which secured 320 commitments from companies across the country and around the world to locate or grow in Indiana. The projected investment and pledged job creation represents the highest annual commitment in IEDC history, the state said.
"I'm thrilled to announce back-to-back record years for new job commitments as we work every day to ensure that more Hoosiers have the opportunity to grow and thrive here in Indiana," Holcomb said. "From our nationally ranked pro-business climate and newly revamped skilled workforce development system to our culture of innovation and global partnerships, Indiana continues to advance as an attractive destination where companies of all sizes and from all corners of the world want to do business. While the numbers speak for themselves, the long-term career opportunities that come with them are even more meaningful."
The state said the new jobs are expected to offer average wages of $26.84 per hour, or nearly $56,000 annually. This average is more than 20 percent above the state's average wage of $22.32 per hour and is the second-highest annual average wage of jobs committed to the IEDC.
Businesses announcing the largest growth commitments, based on the number of new jobs or capital investment planned, in 2018 were:
Amazon (1,250 committed jobs in Johnson County),

Daifuku Wynright (582 committed jobs in Lake County),

Fulcrum BioEnergy (nearly $600 million investment and 163 committed jobs in Lake County),

GEICO (1,474 committed jobs in Hamilton County),

Infosys (1,000 additional committed jobs in Marion County),

Jasper Group (316 committed jobs in Orange County),

Republic Airways (600 committed jobs in Marion County),

Sweetwater (1,009 committed jobs in Allen County),

SF Motors (467 committed jobs in St. Joseph County),

Solinftec (334 committed jobs in Tippecanoe County),

United Collection Bureau (621 committed jobs in Clark County), and

United States Steel Corp. ($750 million investment in Lake County).
Additional information on job growth and projected investment in Indiana in the coming years is available on the Indiana Economic Development Corp.'s website.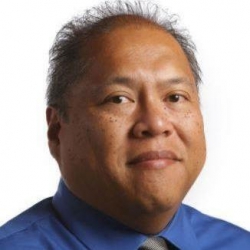 Latest posts by Larry Avila
(see all)